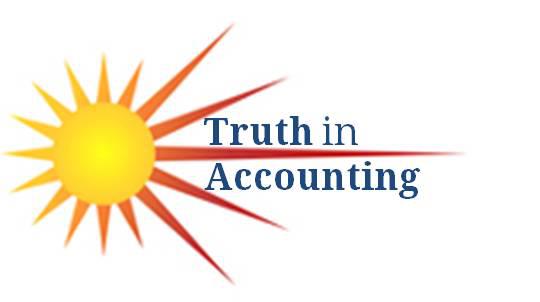 Monday, August 4-Monday August 11, Great Barrington MA
"American Institute for Economic Research educates Americans on the value of personal freedom, free enterprise, property rights, limited government and sound money. AIER's ongoing scientific research demonstrates the importance of these principles in advancing peace, prosperity and human progress."
Director of Research Bill Bergman attended this year's AIER conference to discuss critical issues regarding accounting and accountability, governmental spending, and more key financial topics. Thank you to AIER for having us!
August 10th, 7-8:30am, Northbrook IL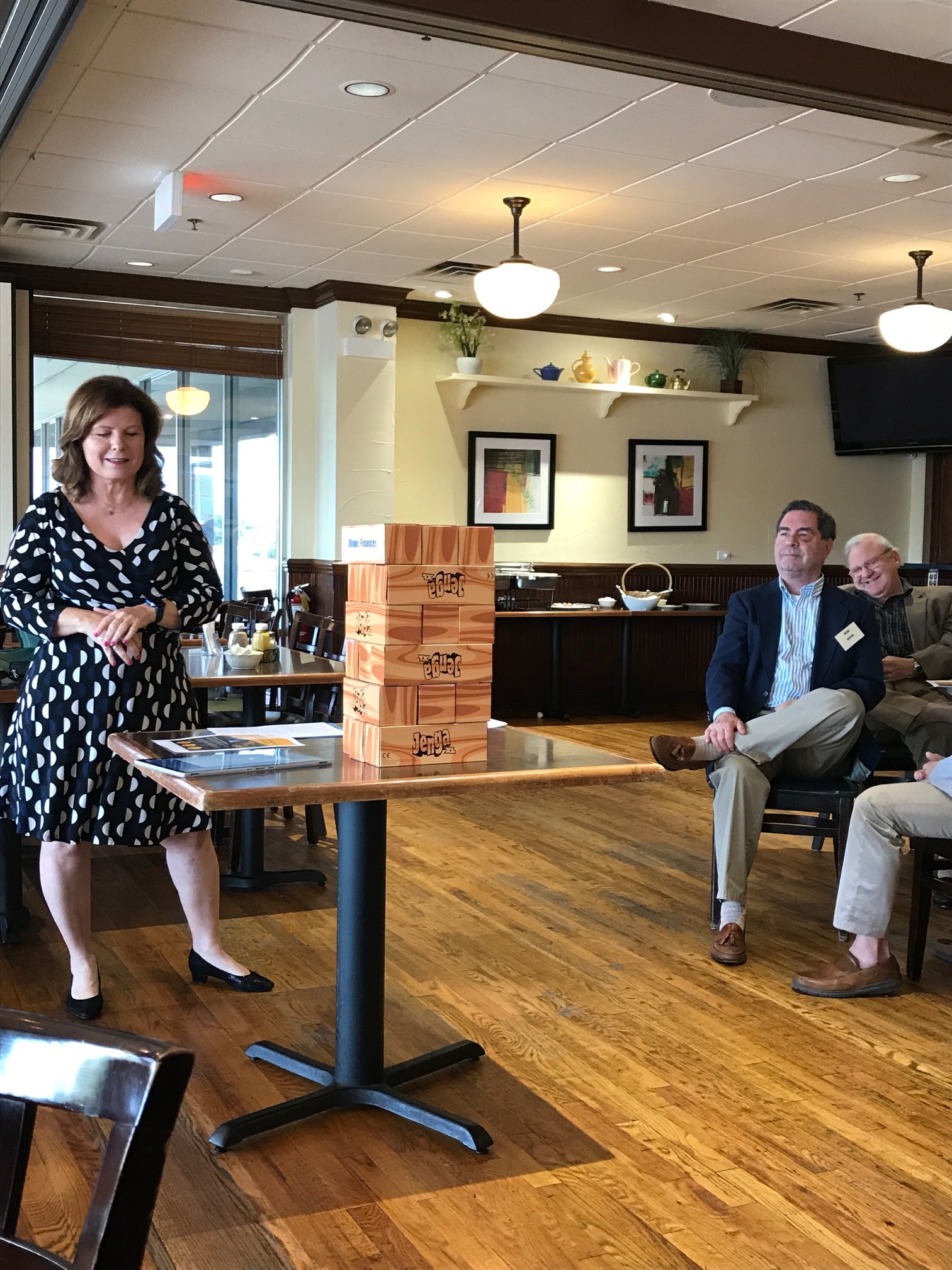 "The Harvard Business School Club of Chicago is a leading member of the HBS community and is one of the oldest business school clubs."
The Harvard Business School Club of Chicago invited Sheila Weinberg to discuss the current financial problems the state of Illinois is facing. TIA used Jenga as a visual aid for the instability our state is facing, and it was very hard for the audience members to keep the state's finances from collapsing!
Wednesday, August 9, 4:30pm-6:30pm, Chicago IL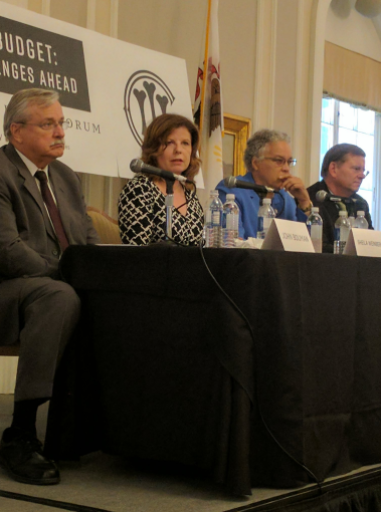 Founder and CEO Sheila Weinberg was part of an esteemed panel of experts discussing the Illinois budget. What questions were asked by the public? Check out the video HERE!
Saturday, August 5-Wednesday, August 9, San Diego CA
"The theme of this year's meeting, 'Imagining Our Future,' will explore the various ways we can shape the future of accounting as we embark on the AAA's second century. Accounting will continue to play a critical role in a prosperous society. As the world's leading academic accounting organization and as Thought Leaders in Accounting, we must respond to the challenges of our ever-changing environment."
Thank you to all who attended AAAHQ in San Diego! We enjoyed educating attendees on TIA and State Data Lab.
Tuesday, August 1st: 6pm-8pm, Chicago IL
"The State of Illinois is in the midst of a budget and pension crisis – one that threatens to undermine its progress and the future of its workers. Illinois needs real reform before the situation becomes unsustainable – and young professionals who are informed on the issue and understand its implications."
Founder and CEO Sheila Weinberg was one of the panelists at the Adam Smith Society dinner. She discussed the biggest concerns facing our state and what young professionals can do to ensure a more financially stable future.
Saturday, July 29, 2017: 12pm-4pm, Washington Square Park, Chicago IL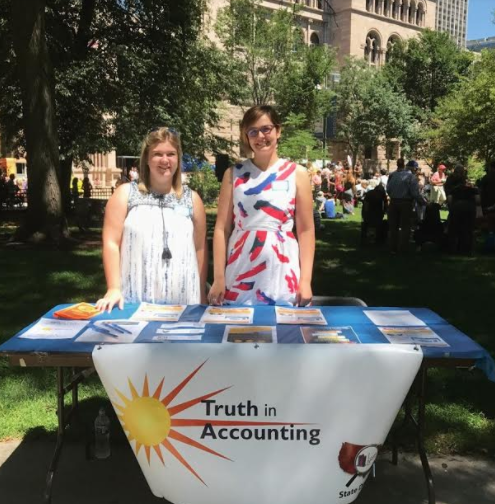 "At a time when political polarization is intensified by the extremes of digital discourse, the Bughouse Square Debates are a public forum where people can encounter new ideas and share their own—in person!"
We hope you enjoyed our free lively discussion of the government's current state of affairs! It was a wonderful event, and we will see you all next year!