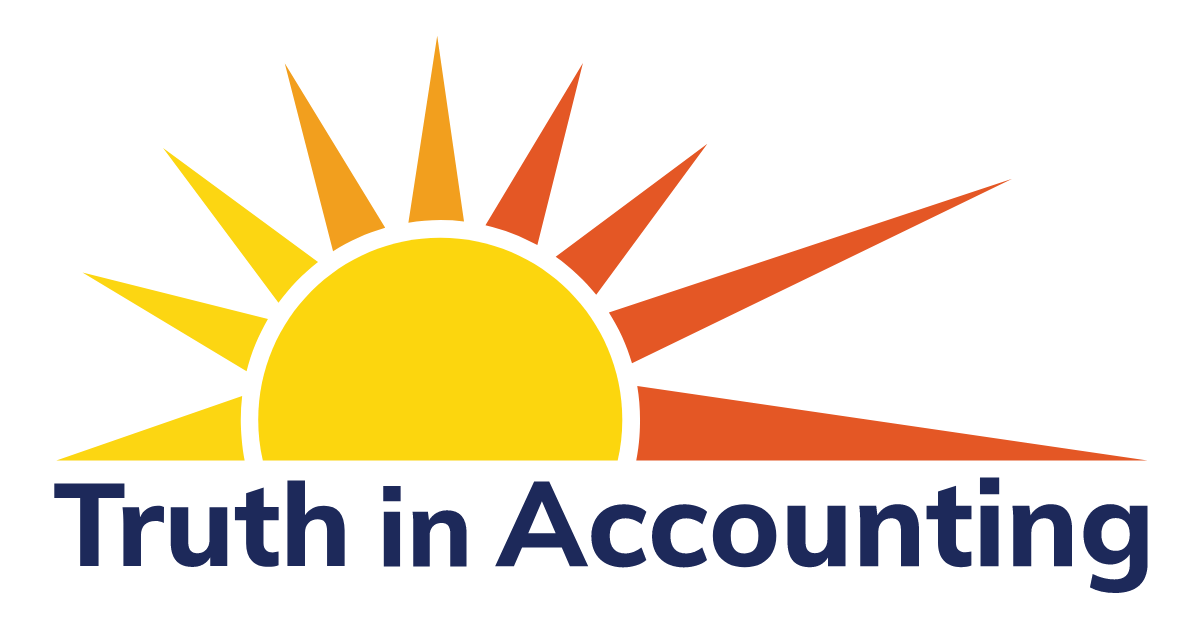 1. Mail a check payable to Truth in Accounting to P.O. Box 580 Glencoe, IL 60022
2. Make a donation via credit or debit card with the "Donate" button on our website
3. Sponsor our Financial State of the States or Financial State of the Cities. Learn more.
4.
Great deals. Good deeds.
Use Giving Assistant to save money and support Truth in Accounting
5.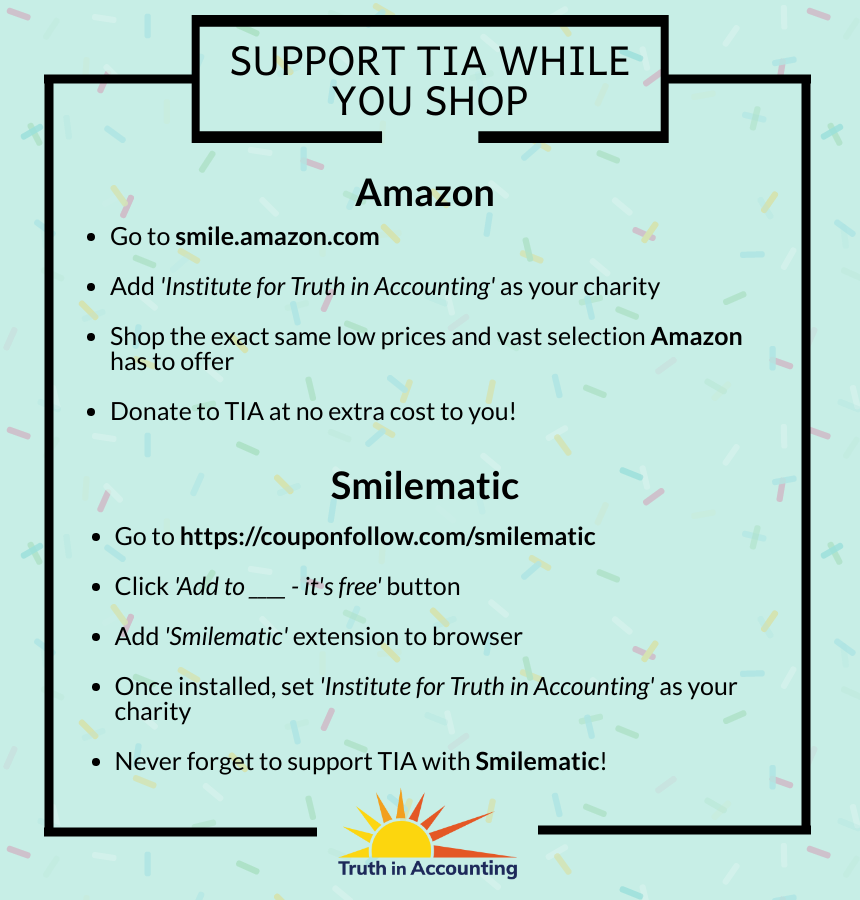 Truth in Accounting is recognized by the IRS as a non-profit organization under Section 501(c)(3). All donations are tax-deductible to the fullest extent of the law.