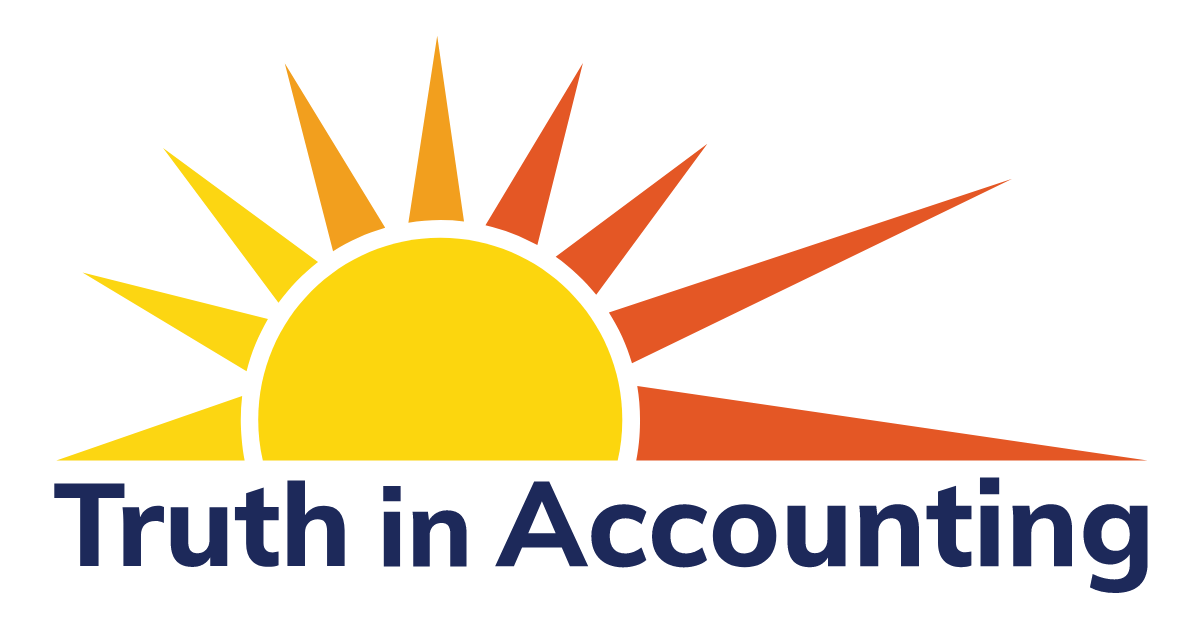 The federal government is arguably the world's largest and most complex financial entity. Yet, the federal government does not follow the accounting practices that corporations must follow. Instead, the government follows regulations created by the Federal Accounting Standards Advisory Board, a government entity. The federal government uses a method of accounting that does not require all liabilities to be reported. This practice allows elected officials to hide debt from the federal balance sheet, including Social Security and Medicare benefits.
Americans deserve the truth about the financial state of our federal government. Currently, elected officials and voters make decisions using incorrect information. That is why we created our running debt clock, to give Americans a snapshot of the true financial state on a daily basis. The following reports provide even more insight into the current financial state of the federal government.
Financial State of the Union report
The Department of Treasury, in coordination with the Office of Management and Budget, releases the Financial Report of the United States Government each year. The Financial State of the Union is Truth in Accounting's easy-to-understand analyses of the 250+ page report broken down to fewer than five pages.
Defense Department Audit Report Card
We rank Defense Department component entities based on their performance in recent financial statement audits.
2021 Defense Department Audit Report Card
2020 Defense Department Audit Report Card
2019 Defense Department Audit Report Card
Topic Documents
Longer white papers discussing the federal government's finances.
Topic One: The Federal Government Doesn't Follow the Same Rules As We Do
Topic Two: The Financial State of the Union
Resources for readers:
Historical Look at the State of the Union
Resources for readers on the State of the Union 2009 - 2014
Topic Three: Entitlements
Entitlement Programs: You're paying for them, but do you know what they're for?
You pay for entitlements, but what are you going to receive?
Topic Four: The Greek Crisis: Comparisons to the US Great Recession
The Greek crisis: the reasons why, and the lessons available
3 Financial Mistakes Made by the US and Greece
Other Resources
Three things to know about financials for the U.S. Government in Q1 2016
Federal government credit card statement
Does the debt ceiling really matter?
Presidential candidates and their financial half-truths