US Published National Debt
$
The Truth
$
Each Taxpayer's Share: $707,000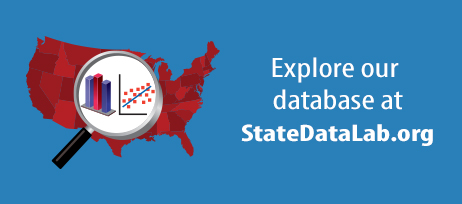 April 18, 2019

While our current political climate at times seemed without precedent in American history, there is at least one area in which President Donald Trump has carried on the tradition of his predecessor, President Barack Obama: They both presided over an explosion of the national debt.

April 17, 2019

New Jersey has become a case study for financial disaster (forgive the cynical language, but you try to define the NJ balance sheet and budget in one word).

April 16, 2019

"… Bill Bergman at the non-profit group Truth in Accounting says Virginia is actually in pretty good shape compared to other states. 'When you look across the 50 states, older states tend to be in worse shape, and Virginia is one of those states that is actually an old state but is also in relatively good shape,' says Bergman."
read more in the news
April 18, 2019

The wide-margin victory of Lori Lightfoot in the runoff election for Chicago mayor is no surprise, and neither is the reaction of many news outlets. In contemporary politics and society, the gender, race and personal life of Mayor-elect Lightfoot get major emphasis.

April 18, 2019

Memphis Flyer (Tennessee)

So April 15th has come and gone. Did you get a refund? Or did you have to send a check to Uncle Sam? It turns out that millions of Americans who are used to getting a refund from the IRS are having to pay up this year.

April 18, 2019

Isn't this Liberal government doing exactly what they accused the previous PC government of doing?
view all stories here
Get this in your e-mail. Subscribe below.
Subscribe
Receive our newsletter, updates, and important research in your e-mail box.