US Published National Debt
$
The Truth
$
Each Taxpayer's Share: $689,000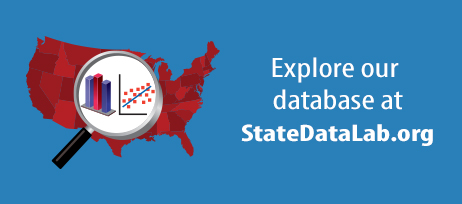 December 14, 2018

Last week KRWG's Anthony Moreno interviewed Truth In Accounting's Sheila Weinberg, who explained why the Land of Enchantment performs abysmally when it comes to "how transparent [states] are to the public about their finances."

December 14, 2018

Chicago is trying to dodge municipal bankruptcy for as long as possible. Having gotten in trouble over borrowing too much to pay for political promises, it's now struggling to raise new revenues to pay for those debts and promises. And since these new revenues too are insufficient, it is planning to incur more debt to deal with its debt.

December 13, 2018

Thank you for Jordan Nelson's recent article 'PEIA Task Force adopts recommendations.' West Virginia should welcome efforts to address the state's accumulation of almost $2 billion in unfunded government retiree health care benefit obligations. One reason why these liabilities have mushroomed is that, for decades, state and local governments did not have to include this debt on their balance sheet under government accounting standards.
read more in the news
December 14, 2018

In the weeks and months before the midterm election, Connecticut voters heard a dark, ominous, vaguely familiar term: "unfunded pension liabilities."

December 14, 2018

On November 15, a senior Pentagon official publicly admitted that the U.S. Department of Defense (DOD) failed its first-ever comprehensive audit. More than 1000 auditors took nearly a year to review the $2.7 trillion organization's finances. The result: DOD officials say it may take years for the Pentagon to properly account for all its assets and bring recordkeeping practices into line.

December 14, 2018

In 2006 Microsoft was the most valuable company on the planet. Its stock market valuation was around $250bn. But its balance sheet "assets" were only about $70bn – and $60bn of that was cash and other financial resources. Traditional assets such as factories and machinery, buildings and computers, accounted for a mere $3bn, or 4% of Microsoft's assets and only 1% of its market valuation.
view all stories here
Get this in your e-mail. Subscribe below.
Subscribe
Receive our newsletter, updates, and important research in your e-mail box.