US Published National Debt
$
The Truth
$
Each Taxpayer's Share: $689,000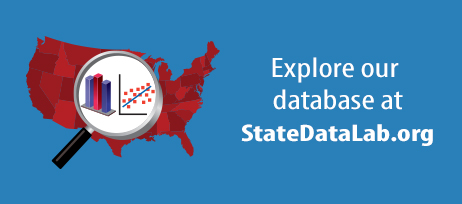 January 15, 2019

"Connecticut and several of its largest cities have become non-competitive, so businesses and people are voting with their feet. United Van Lines just rated Connecticut the second-highest percentage outbound state in 2018, exceeded only by New Jersey. … Connecticut needs to join the vast majority of states in setting retirement benefits by statute rather than through collective bargaining contracts."

January 14, 2019

Prior to the new rules implemented by the Trump administration to strengthen work requirements for the Supplemental Nutrition Assistance Program (SNAP), some Republican governor-led states had already begun implementing restrictions and eliminated the practice of submitting "geographic area waivers."

January 9, 2019

The U.S. Government Accountability Office (GAO) predicts a stormy fiscal future for state and local governments, with expenses expected to outpace revenues during the next five decades.
read more in the news
January 15, 2019

"… Lackluster results from some money managers was one reason the City Council in December 2017 voted to consolidate oversight of the general employees, police and fire retirement funds under a single board. … The city also said the move would improve transparency, so the public could be confident that the funds were being safeguarded. So far, the new board has failed to deliver on either count …"

January 15, 2019

"… Why it needs fixing is most vividly illuminated by contrasting it with another massive piece of tax legislation, the Reagan-era Tax Reform Act of 1986. … But in terms of how the bills were developed, deliberated and drafted by Congress — not to mention their substance — the bills could not be less alike. And therein lies an illuminating — some would say frightening — story. To wit, the 1986 bill took two years to create, with lawmakers holding dozens and dozens of hearings and taking testimony from thousands of witnesses."

January 9, 2019

Investment regulations for pension schemes in the UK take their lead from the European Union Directive on Institutions for Occupational Retirement Provision. Investments must be made in the "best interests of scheme members and any potential conflict of interest must be resolved in their favour".
view all stories here
Get this in your e-mail. Subscribe below.
Subscribe
Receive our newsletter, updates, and important research in your e-mail box.