US Published National Debt
$
The Truth
$
Each Taxpayer's Share: $707,000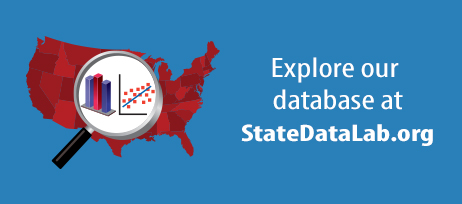 May 24, 2019

"In late March, the U.S. Department of the Treasury issued the fiscal year 2018 financial report for the U.S. government. … The public reaction raised perhaps the biggest red flag, however—the report was delivered to deafening silence. … The recognition void also provides an opportunity for CPAs to advance their profession as well as the public interest. This article reviews the report and asks readers to help build public awareness and advocate better government financial reporting in the United States. …"

May 23, 2019

"With the prospect of Phoenix voters being asked to weigh in during a special election in August on a measure aimed at increasing accountability and transparency in Phoenix city government's finances, a watchdog group has published a report show the debt burden on each taxpayer in the city amounts to $13,290. … Phoenix is actually better off than the other nine cities that Truth in Accounting studied … Highest is Chicago, where the taxpayer burden is a whopping $119,110 …"

May 22, 2019

Each Chicago taxpayer is on the hook for $119,110 worth of unfunded state, city, county and other local government debt. Many of the pensions driving those debts become Lori Lightfoot's problem on Monday.
read more in the news
May 24, 2019

"The chronic budget-balancing struggles of Illinois and New Jersey since the Great Recession have earned them a dubious distinction this week: They are the only two states not prepared to weather the next recession. … The findings are an update from the first report of this kind that Moody's conducted three years ago. That report, which did not include pension risk and only studied the 20 most populous states, found that California and Illinois were the least-prepared."

May 24, 2019

"The Pension Benefit Guaranty Corporation, and the pensions industry as a whole, is having some trouble." Audio includes "The PBGC's guarantee is applied in a different way. There spoken of as loans. When the PBGC subsidizes a multiemployer plan, they make the loan. Only the loans never get paid back."

May 7, 2019

"The basic idea behind 'output gaps' is clear enough. Monetary and fiscal policy must be benchmarked against something. It is not enough to say that fiscal policy is expansive or monetary policy is tight. … In making such judgements, our assessment depends on the gap between current output and a figure that is not directly observable — potential output. The question is how to estimate the benchmark of potential output. Since the 1960s, when the Yale economist 'Art' Okun first formulated the basic idea, a cottage industry has grown up calculating output gaps."
view all stories here
Get this in your e-mail. Subscribe below.
Subscribe
Receive our newsletter, updates, and important research in your e-mail box.