US Published National Debt
$
The Truth
$
Each Taxpayer's Share: $689,000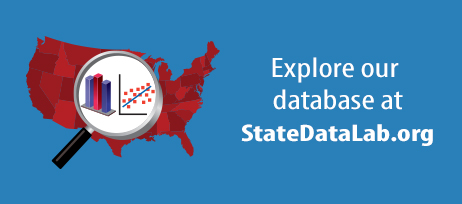 January 17, 2019

"Having not had that level of crisis, my sense is really that the city and its politicians are still likely to act as if it's owed prosperity and are not yet ready to acknowledge that difficult decisions generating unhappiness from constituents are required. … But enough of that. How about some math?"

January 15, 2019

"Connecticut and several of its largest cities have become non-competitive, so businesses and people are voting with their feet. United Van Lines just rated Connecticut the second-highest percentage outbound state in 2018, exceeded only by New Jersey. … Connecticut needs to join the vast majority of states in setting retirement benefits by statute rather than through collective bargaining contracts."

January 14, 2019

Prior to the new rules implemented by the Trump administration to strengthen work requirements for the Supplemental Nutrition Assistance Program (SNAP), some Republican governor-led states had already begun implementing restrictions and eliminated the practice of submitting "geographic area waivers."
read more in the news
January 17, 2019

"I don't envy any of the negotiators. Y'all don't have many levers. As in – when the person looking at the money sees there's not enough money there, and you're shouting MORE MONEY! Well. That person can't even meet what you're asking for. And a lot of the reason that is so is due to decisions made decades ago to deliberately underfund the teachers pensions."

January 17, 2019

"Congress keeps asserting its power over spending, but it has no means to hold itself accountable. … Since 1977 Congress has only four times managed to pass all 12 appropriations bills on time, before Oct. 1. In 16 different years it passed not a single one on time. … But 21 times Congress and the president have been unable to agree on a continuing resolution. That's when unessential parts of the federal government shut down until the impasse is broken. The result has been fiscal catastrophe. As a substitute for budget discipline, Congress has relied on debt."

January 9, 2019

Investment regulations for pension schemes in the UK take their lead from the European Union Directive on Institutions for Occupational Retirement Provision. Investments must be made in the "best interests of scheme members and any potential conflict of interest must be resolved in their favour".
view all stories here
Get this in your e-mail. Subscribe below.
Subscribe
Receive our newsletter, updates, and important research in your e-mail box.