US Published National Debt
$
The Truth
$
Each Taxpayer's Share: $686,000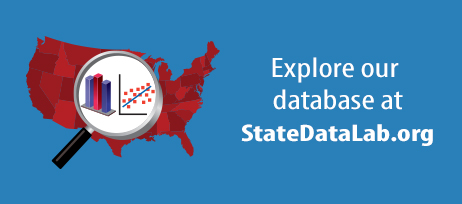 January 17, 2018

Gov. Andrew Cuomo called for an array of new revenues to close the state's $4 billion budget hole on Tuesday while sketching his spending plan for the coming fiscal year.

January 16, 2018

About 9% of a senior's income goes to paying property tax. For some that percentage could reach 15% or more. The U.S. Census Bureau, American Community Survey, reports that one in three New Jerseyans between the ages of 65 to 75 are in the workforce because many of them cannot afford to stop working.

January 10, 2018

The number of people enrolled in food stamps dropped by two million since President Trump took office, according to the latest data from the U.S. Department of Agriculture (USDA).
read more in the news
January 17, 2018

The only opponent facing Urbana lawyer Erika Harold for the Republican nomination for Illinois attorney general on Monday stressed his experience and his political independence over the former Miss America and Harvard Law School graduate who is supported by Gov. Bruce Rauner.

January 17, 2018

Although U.S. aircraft carriers are protected by the most potent, multi-layered defensive shield ever conceived, they do not take chances when deployed near potential adversaries.

January 17, 2018

Baotou in China's Inner Mongolia Autonomous Region revised its estimated fiscal revenue in 2017 lower by nearly 50 percent in an annual work report, a copy of which was published on the Baotou government's website on Jan. 13
view all stories here
Get this in your e-mail. Subscribe below.
Subscribe
Receive our newsletter, updates, and important research in your e-mail box.