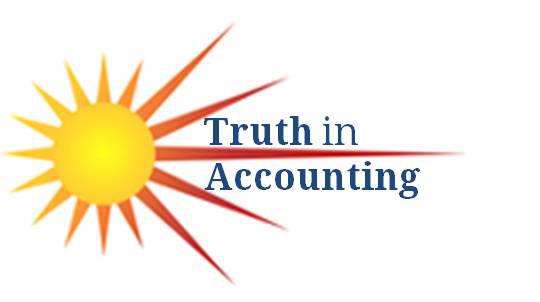 Truth in Accounting and the Center for Financial Services at DePaul University hosted a panel discussion—featuring Jim Iuorio, Joe Marren, and Scott Shellady and moderated by Dan Proft—entitled "What crises will our next president face?" The panel discussed issues related to the upcoming presidential election such as a student loan crisis, state bailouts, social security problems, and a pension debt implosion.
See Joe Marren's powerpoint here.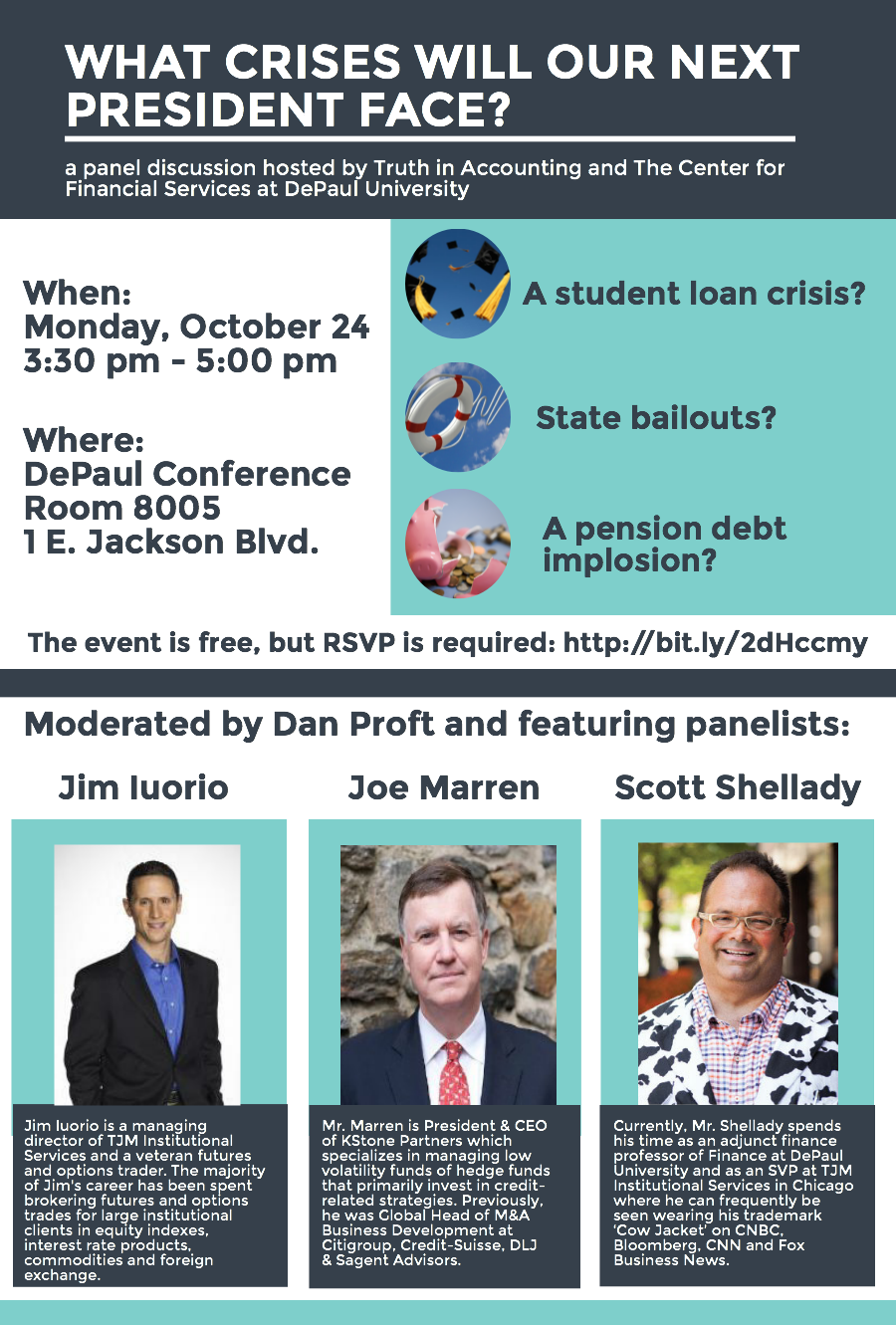 Panelists include:

Jim Iuorio- Jim Iuorio is a managing director of TJM Institutional Services and a veteran futures and options trader. The majority of Jim's career has been spent brokering futures and options trades for large institutional clients in equity indexes, interest rate products, commodities and foreign exchange. His recommendations to clients blend macroeconomic themes with technical analysis to identify trading opportunities, anomalies in options markets or hedging strategies. Jim is also an active trader of futures, equities, ETFs, and options for his own account.

Joe Marren- Mr. Marren is the President and Chief Executive Officer of KStone Partners LLC. Mr. Marren's career as an investment banking professional gives him unique insights into mergers, acquisitions, and private equity investing through a broad range of financial structures and securities. For more than 23 years, he has specialized in identifying attractive investment opportunities for corporations, financial sponsors and entrepreneurs and assisting in the execution of M&A transactions.

Scott Shellady- Mr. Shellady has a broad and strong range of technical and trade experience in both commodities and financial products in the three main geographies of North America, Europe and Asia. Currently, Mr. Shellady spends his time as an adjunct finance professor of Finance at DePaul University and as an SVP at TJM Institutional Services in Chicago where he can frequently be seen wearing his trademark 'Cow Jacket' on CNBC, Bloomberg, CNN and Fox Business News.