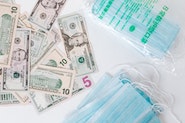 "Illinois' tax revenues continue to pour in. But state officials need to enjoy it now, because the boom is not expected to last very long.
That's one of the major findings in the March report released last week by the legislature's Commission on Government Accounting and Forecasting.
"The economically tied revenue sources are expected to moderate considerably in FY24 (July 1, 2023, to June 30, 2024) from their robust levels of growth experienced over the past couple of years," commission revenue manager Eric Noggle reports. "While modest gains are still anticipated from some of the revenue sources, any growth that does occur is expected to be more than offset by revenue declines in two primary areas."
He is referring to drops in federal pandemic relief money and the Income Tax Refund Transfer Fund. Federal pandemic-relief aid will fall from $764 million to zero, while the tax-refund transfer "is expected to be well below the $1.481 billion received" this fiscal year.
For the time being, however, Illinois' revenue picture looks good. Tax revenues remain, according to the March forecast, $1.976 billion above last year's pace with just three months remaining in the fiscal year.
That means revenue could fall dramatically and the state could "still reach" its upwardly revised estimate of $51.9 billion in revenue for the current fiscal year.
Post-pandemic economic growth has proved to be a blessing for this financially stressed state. Illinois remains in deep long-term debt, largely due to underfunded pensions.
But even the bad news has come in the form of good news, thanks to dramatic revenue increases in state and corporate income taxes, sales taxes and federal aid.
Noggle said the commission anticipated a "slowdown in revenues" for the next three months. But he said it is "not due to an expected downturn in economic activity" but "because the remaining months of FY 2023 revenues will be compared to record-breaking tax receipts of the final third of FY 2022."
Because of that, the forecasters project FY 2024 revenues will be $49.9 billion, less than the current year's forecast of $51.9 billion.
As for March itself, state income- and corporate-tax revenues fell $330 million and $58 million, respectively. Sales-tax revenues also dropped $7 million.
Noggle said "the lack of growth is noteworthy" but that "additional months of subpar growth would be needed before this is considered troublesome."
Other revenues in decline were insurance (down $26 million), inheritance (down $17 million) and cigarettes (down $6 million).
Revenue gains came from interest (up $46 million), utility (up $5 million) and corporate franchise taxes (up $2 million).
Vice revenues were mixed — lottery and casinos were up cumulatively by $16 million, while marijuana was down $2 million.
"The overall mediocre month of revenues was capped off by a $205 million decline in federal sources," Noggle reported.
For the year, federal aid is down by $701 million.
The federal-aid issue has been a source of contention between the governor and financial analysts at Wirepoints and Truth in Accounting.
Critics have argued that the many billions in federal aid the state has received since the pandemic broke out has papered over its revenue problems. Pritzker has rejected that claim, citing revenue growth from traditional sources.
What happens in the new fiscal year beginning July 1 will help clarify who has the stronger argument.
As far as revenue concerns, legislators drafting next year's budget are being pulled in different directions — one toward large spending increases, the other favoring a go-slow approach."
comments powered by Disqus