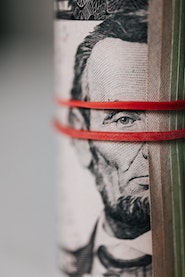 "Connie Cain takes pride in her financial experience in order to reform Illinois' pension system and budget.
Sharing an article published by Truth in Accounting, Cain advised the public to "understand the truth before going to the polls and be knowledgeable participants in the state's tax and spending policies."
"The pension funding scheme established in 1994 during the Gov. Edgar administration is so flawed that in 2013, the Securities and Exchange Commission charged Illinois with securities fraud for 'misleading municipal bond investors about the state's approach to funding its pension obligations,'" Cain said. "In Illinois, budgets are balanced by shorting the pension funds by billions of dollars. Other gimmicks are used to make the budget appear to be balanced."
Cain is a licensed certified public accountant with 20 years of experience in the industry. She feels that this experience is crucial to help reform the state's financial issues. She defeated Jim Durkin-backed Arin Thrower in the 66th House District GOP primary. It was a close race that was separated by 64 votes at one point, according to the Kane County Reporter.
A major focus for Cain is consolidating some units of local government. She is a solid conservative who is pro-life, supports the Second Amendment and advocates for constitutional pension reform. While Thrower "appears to be a fine candidate for the legislature," Daily Herald endorsed Cain. Thrower "is also the elected supervisor of West Dundee Township, a seat she intends to keep if she is elected to the state legislature. The main Daily Herald objection to one person holding more than one office is because of the opportunity it presents to accumulate power and influence in the hands of one person," Daily Herald stated.
Cain's more than two decades of experience in the financial business hinged on fraud Investigations and dispute resolution. Earlier on, she said that former House Speaker Michael Madigan's wife, Shirley Madigan, should have been removed as chair of the Illinois Arts Council Agency long ago. She stepped down last year after her husband resigned as House speaker. Forbes has reported accusations of Madigan using her spot to fund politically connected artists over "starving artists." Cain told Ballotpedia in a survey that she wants to "restore Illinois as a beacon of prosperity."
comments powered by Disqus