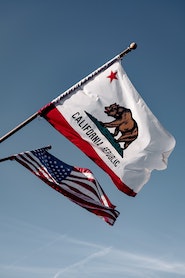 "For the fifth consecutive year, the State of California is missing the March 31 deadline for filing its audited financial statements. Last Friday, the State Treasurer's Office notified the municipal bond market that the state's Annual Comprehensive Financial Report (ACFR) for the Fiscal Year Ending June 30, 2022 would be late. The last time the state filed its report within the required nine month reporting window was for its 2017 fiscal year.
As Sheila Weinberg, Founder and CEO of Truth in Accounting told me:
Timeliness is an important characteristic of information in state financial reporting. As the Governmental Accounting Standards Board highlights in its first concept statement, "If financial reports are to be useful, they must be issued soon enough after the reported events to affect decisions. Timeliness alone does not make information useful, but the passage of time usually diminishes the usefulness that the information otherwise would have had."
One set of decisions that tardy financial statements cannot impact are choices made during the budget process, which in California must be completed by June 15 for the following fiscal year. But as budget hearings get underway for FY 2024, lawmakers will not only not have access to California's FY 2022 audited financials, but even the state's FY 2021 ACFR remains unavailable.
The lack of audited, accrual‐​based financial data can lead to confusion over the state's true fiscal condition. As Weinberg also noted:
California voters reelected the governor and many legislators after being told the state had a multi‐​billion‐​dollar budget surplus. The state's financial report would have told them how much debt had been accumulated, while the voters were told the state budget was balanced. Based on California's FY2020 financial report Truth in Accounting determined the state needed $283.7 billion to pay its bills, equaling $21,900 per taxpayer.
Truth in Accounting's Financial State of the States found that California is the only state that has not issued its financial report for FY 2021. And while a nine month filing period is standard for municipal securities issuers and governments reporting on their federal grants, the Government Financial Officers Association (GFOA) recommends the publication of state and local government reports within 180 days of the fiscal year end."
comments powered by Disqus