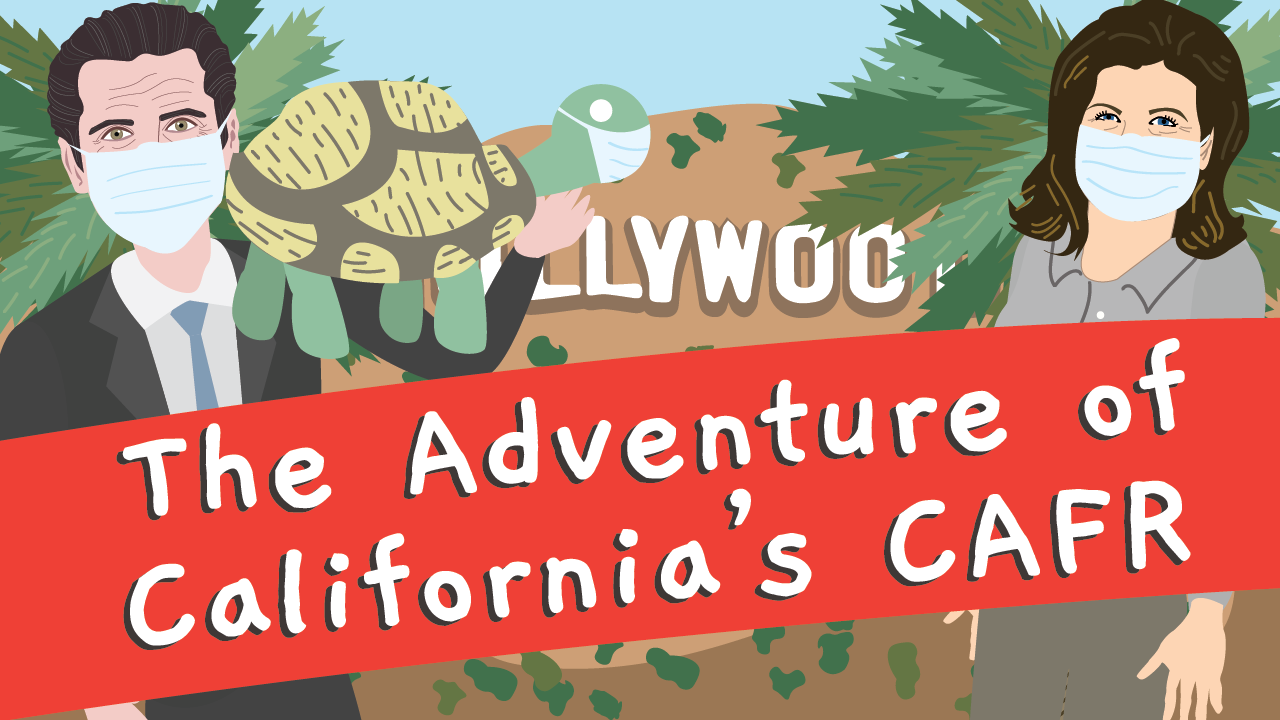 Truth in Accounting is awarding the state of California with its Tortoise award for the slow publication of its comprehensive annual financial report (CAFR). California has yet to release an audited CAFR for the 2019 fiscal year, which ended June 30, 2019. On September 30, 2020, California released an unaudited version of the report. Unaudited means that the report has not been officially reviewed. We were forced to rely on fiscal year 2018 information for California in our latest Financial State of the States report. We cannot update the information until the official audited report is released.
While the coronavirus pandemic has caused some uncertainty, every other state has issued its fiscal year 2019 CAFR. According to the Government Financial Officers Association (GFOA) the standard for states to publish their CAFRs is 180 days after the end of the fiscal year. Thirty states were able to meet this requirement. It has been nearly 500 days since California's fiscal year ended, but citizens are still waiting. It is crucial for citizens to have their government's financial information in a timely manner, so they know if the government has lived within its means and truly balanced its budget. This is especially important during these uncertain times. Most corporate financial reports are issued within 45 days of their respective fiscal year end. Why should governments be treated differently?
Watch the video below for an animated adventure of California's CAFR.
comments powered by Disqus