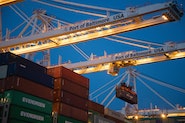 "The city of Baltimore is struggling to pay off its crippling debt without burdening its taxpayers. The nonprofit group Truth in Accounting recently ranked Baltimore 65th out of 75 major U.S. cities based on fiscal health, and when it comes to Maryland, our state ranked 37th out of all 50 states.
To get a better idea of where Baltimore is falling behind, Oakland, California ranks 58th and Milwaukee, Wisconsin is 64th. Following Baltimore is "places like Pittsburgh, St. Louis, Philadelphia and New Orleans. These are not well run places," says Adam Andrzejewski, CEO and founder of openthebooks.com. He joined the morning show to weigh in on Baltimore's debt situation.
Back in 2021, Baltimore City leaders announced the city owed a $100 million debt. Then the following year, the federal government gave the city $650 million for COVID relief funds. The question now is, why does the city not have the same surplus as the state. "One out of every three dollars is promises made to public employees for their retirement pensions and their retirement healthcare benefits. So these are promises made that have never been funded [now] public employees are going to have to work a little bit longer, pay a little bit more for the retirement benefits, and have a little less lucrative public pension at the end of the day," says Andrzejewski.
Just two days ago, Baltimore County received a AAA bond rating, so what's the difference between the city and the county, Andrzejewski says, it's the cash compensation and excessive pay. In 2011, there were 130 public employees who earned a six figure salary, but now, there are 2,700 people who earn at least a $100,000 salary. Andrzejewski says a way to address the debt discrepancies is to use some of this salary for city services to make them even more reliable then they have been."
comments powered by Disqus