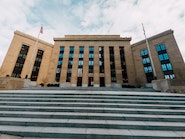 "A Fifth Circuit panel ruled Wednesday that the Consumer Financial Protection Bureau's unusual funding structure is unconstitutional, in a lawsuit brought by a small-dollar (payday) lending group. CEI legal and policy experts have long objected to the bureau's unaccountability, starting with its unchecked, direct funding from the Federal Reserve. CEI previously filed a lawsuit on this subject in the D.C. Circuit in National Bank of Big Spring v. Mnuchin.
Statement by CEI Attorney Devin Watkins:
"Yesterday, the Fifth Circuit strengthened our Constitution's system of separation of powers. The court's decision ensures that from now on the CFPB will be lawfully funded through congressional appropriations. This is a victory for accountability, as our Constitution's structure encourages political accountability by giving Congress a powerful lever — decisions about funding — to influence the behavior of unelected bureaucrats.
"The court's decision finds that the CFPB's 'double-insulated' funding structure, which includes what the court called an 'off-books charge card that rings up unappropriated monies', is indefensible. I look forward to similar scrutiny of other end-runs around the norms of the congressional appropriations process, like the problematic funding structures of the Federal Deposit Insurance Corporation, the Comptroller of the Currency, and the Federal Housing Finance Agency. Ultimately, decisions like the Fifth Circuit's guarantee that the people will be in charge of the government, rather than the government being in charge of people."
Statement by CEI Senior Fellow John Berlau:
"The Fifth Circuit's voiding of the payments provision of the CFPB's small-dollar lending rule will have great benefits in increasing access to credit for lower-income consumers. It will also likely lower the overall cost of credit. The CFPB's restrictions on small-dollar lenders debiting the bank accounts of borrowers who had clearly consented to having this done created uncertainty impeding credit in this market. Lower-income consumers suffered from a shortage of credit as lenders faced increased risk of default, fraud, or bad-faith borrowing. The harms to consumers of this and other regulations issued by the CFPB shows why it must be held accountable to Congress through the appropriations process, as the Fifth Circuit has ruled."
comments powered by Disqus