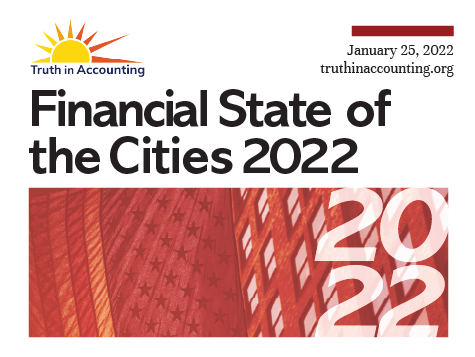 **To read the full report, please click here to download the PDF**
**To review your city's report click here, then click on your city.
Truth in Accounting has released its sixth annual Financial State of the Cities report. This comprehensive analysis surveys the fiscal health of the 75 most populated U.S. cities during the onset of the COVID-19 pandemic. The report found that 61 cities did not have enough money to pay all of their bills. Despite receiving federal assistance from the CARES Act and other COVID-19 related grants, the majority of cities' finances worsened. Total debt among the 75 largest U.S. cities amounted to $357 billion at the end of the fiscal year 2020, which was $23.5 billion worse than the last fiscal year.
comments powered by Disqus