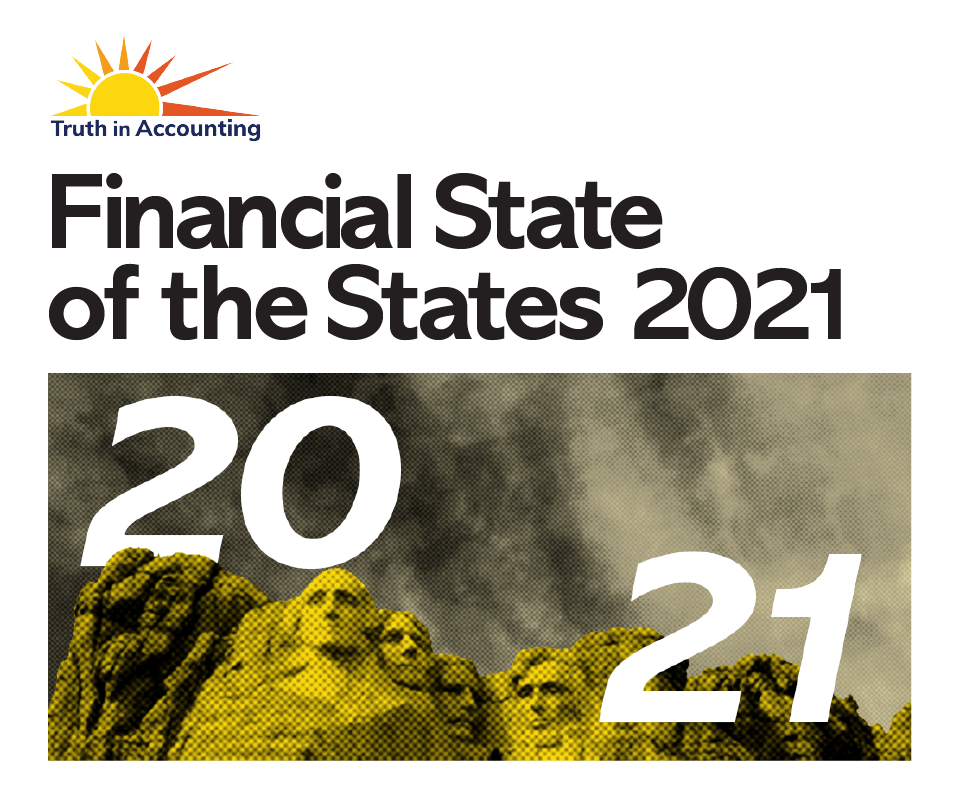 **To read the full report, please click here to download the PDF**
Truth in Accounting has released its twelfth annual Financial State of the States report, a nationwide analysis of the most recent state government financial information. This comprehensive analysis surveys the fiscal health of the 50 states during the beginning of the COVID-19 pandemic.
Despite receiving federal assistance from the CARES Act and other COVID-19 related grants, the majority of states' finances worsened. Total debt among the 50 states amounted to $1.5 trillion at the end of the fiscal year 2020.
comments powered by Disqus