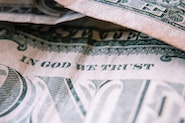 "(The Center Square) – Illinoisans are paying more than other states for their worker's compensation claims.
A report from The Workers Compensation Research Institute looks at all worker's compensation claims over the last 48 months. The numbers show that total costs per claim with more than seven days of lost time in Illinois have grown 2% annually since 2012.
Sheila Weinberg of Truth In Accounting told The Center Square that the overall price of claims in Illinois is substantially higher than the median in other states.
"The study by the Workers Compensation Research Institute indicated that Illinois' per claim costs were 21% higher than other states," Weinberg said. "The good news is that the growth rate declined, but the costs are still growing at 2% per year."
Workers' compensation covers medical expenses, lost wages, and rehabilitation costs for employees injured on the job. Illinois offers some of the highest weekly worker compensation payments, which Weinberg said has driven up other costs.
"The 21 percent higher than the other states relates to the state now allows a higher weekly benefit maximum, so they get higher pay each week, and then also the length of that they get, how long they can collect these payments, is longer," Weinberg said.
The biggest risk the state could run is businesses deciding to pack up and leave for a cheaper state, Weinberg said.
"Employers do look at this cost when they consider if they should move to Illinois or if they should stay in Illinois," Weinberg told The Center Square. "If the cost is higher than in other states, it might deter an employer from either expanding in Illinois or coming to Illinois, and some employers might consider leaving Illinois because of it."
WCRI President and CEO Ramona Tanabe said the pandemic also played a part in Illinois' high costs.
"During the pandemic, between 2019 and 2021, the average total cost per claim in Illinois also changed little due to small increases in indemnity benefits per claim, offset by decreases in medical payments per claim," Tanabe said. "Wages of workers with injuries in Illinois increased during the pandemic in Illinois."
Along with the inflated workers' compensation costs, Illinois residents deal with some of the country's highest tax rates and have seen businesses like Walmart, Boeing, McDonald's, and Citadel leave the state in the past few years."
comments powered by Disqus