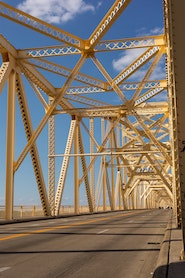 "Lexington, Ky.–A recent report from Truth in Accounting (TIA), a nonprofit government finance watchdog group, has ranked Lexington, Kentucky as the 59th most fiscally healthy city out of the 75 most populous cities in the United States. The analysis was based on Lexington's 2021 annual comprehensive financial reports, which revealed that the city is facing a significant financial shortfall of $857.3 million. This means that each taxpayer in Lexington would need to contribute $9,400 to help the city get out of the red.
According to the TIA's Financial State of the Cities report, Lexington owes more than it owns, with bills totaling $1.43 billion and only $579.7 million in available assets to pay those bills after capital and restricted assets are excluded. This has resulted in a Taxpayer Burden of -$9,400, earning the city a "D" grade from TIA.
While Lexington's financial condition appeared to improve following the COVID-19 pandemic, the report says this was largely due to unrealized gains in stock market valuation of its pension investments and federal government stimulus money. However, even with inflated pension asset values, the city had set aside only 65 cents for every dollar of promised pension benefits and 29 cents for every dollar of promised retiree health care benefits.
The TIA's Taxpayer Burden measurement incorporates all assets and liabilities, including retirement obligations, and found that decisions by elected officials have created a Taxpayer Burden, which is each taxpayer's share of city bills after its available assets have been tapped. Lexington's reported net position is also inflated by $164.4 million, largely because the city defers recognizing losses incurred when retirement liabilities increase.
According to the report, Lexington's fiscal situation is concerning, as the city only has $579.8 million of assets available to pay bills totaling $1.4 billion. This means that the city is a "Sinkhole City" without enough assets to cover its debt. The city's financial report was released 142 days after its fiscal year end, which is considered timely according to the 180-day standard.
The process of preparing Lexington's Fiscal Year 2024 budget has recently begun, and city officials will need to consider actions to address the city's financial situation. This may involve making difficult decisions to reduce spending, increase taxes, or take on new debt. Failure to take action could result in further deterioration of the city's financial health, leading to more significant tax burdens and long-term financial instability."
comments powered by Disqus