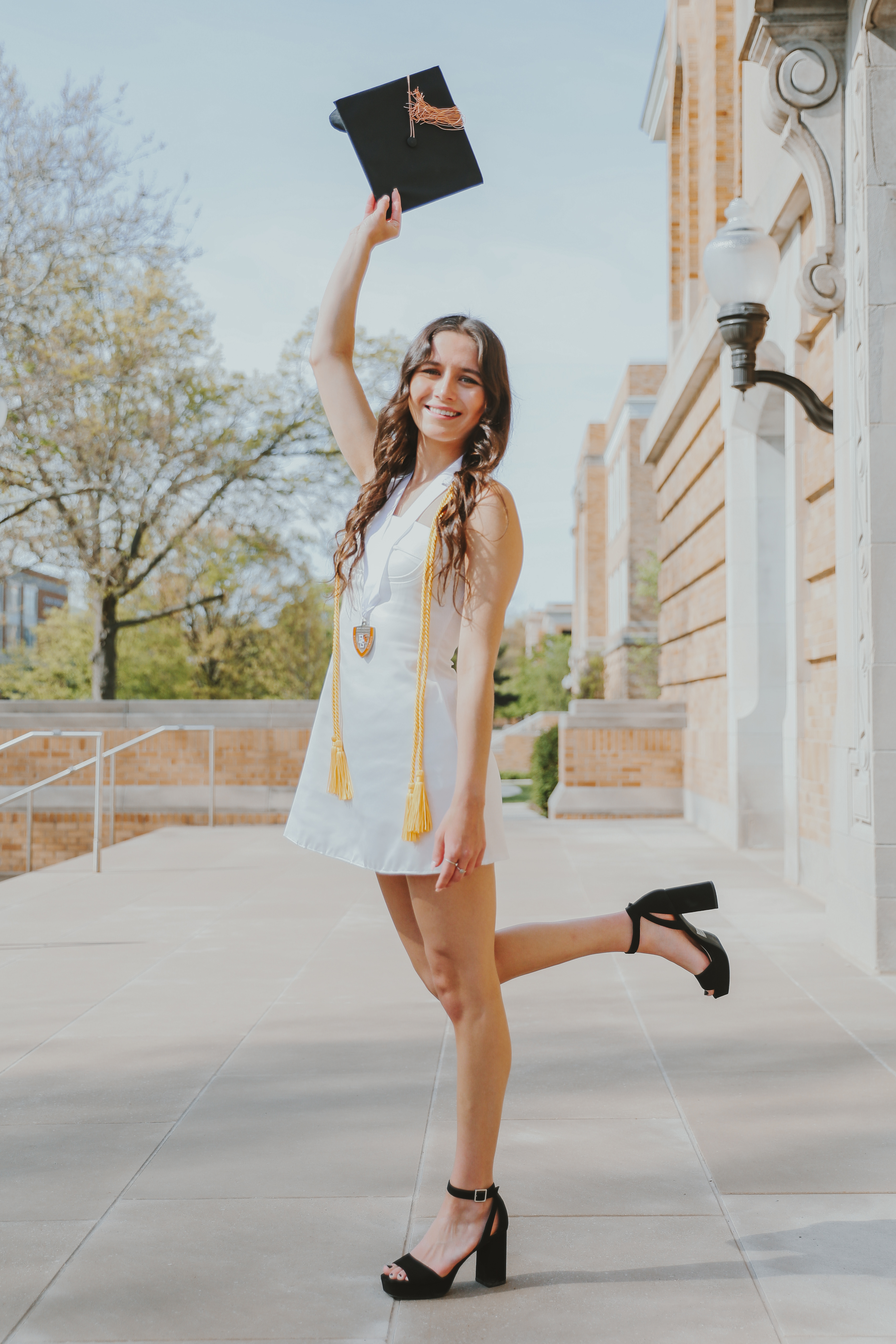 Hi! My name is Amber Saxon, I am the current content creator and social media marketer for Truth in Accounting. I recently graduated from Bowling Green State University in April with a degree of Bachelor of Science in Business Administration specializing in Marketing and minoring in Fashion Merchandising and Product Development. During my time at BGSU, I was not only able to learn about marketing, advertising, analyzing trends, and accounting but I was also able to learn merchandising, retail business planning, and even how to sew!
I am originally from Mission Viejo, California and it is where I had attended elementary school. Then I moved to a small suburb east of Toledo, Ohio called Oregon (which I will mention, it is not pronounced like the state) where I attended Oregon City Schools for middle and high school. I was also a competitive swimmer, I competed on two different club teams and the high school's varsity team!
Swimming was a huge part of my life, which made choosing where to go to college difficult. Throughout my senior year, I couldn't decide if I wanted to or where I would continue the sport in college. Until one afternoon BGSU's Division I Swimming and Diving head coach called me and gave me the opportunity to be on the team. After our discussion and already knowing the area since it was closer to home, I knew BGSU was going to be a second home to me!
During high school, I was a part of DECA, a program that focused on entrepreneurship and marketing. Which made choosing which degree I wanted to pursue easy since I enjoyed learning about business and marketing and was interested in learning more. I chose to minor in Fashion Merchandising and Product Development because I wanted to also be able to learn how retail business works, get a better understanding of where my clothing comes from, and have more of an opportunity to be creative in school while still pursuing my business degree.
Although it isn't required to have an internship to complete my degree, I was still searching for the chance to have experience. That is when I found Truth in Accounting. TIA offered me the opportunity to enhance my knowledge and experience while working around the demanding schedule I had. For the last year and a half, I have been able to learn more about social media marketing, analytics, content creation, communications, and the list can go on as I continue to learn more every day. Truth in Accounting has also given me complete creative freedom as I have been able to create or caption all content that has been posted to each social media platform.
Having this internship at Truth in Accounting has allowed me to gain a better understanding on accounting and the importance of financial transparency. Prior to working at TIA, I knew the basics of accounting but not on how governments truly fiscally operate. Truth in Accounting has taught me the importance of timeliness, standards, transparent, and truthful accounting. Without TIA, I do not believe I would have ever known this type of important information and I am glad I have been able to share it with others!
Fun facts about me:
I have two cats that are brothers!

My favorite food is pizza.

I designed and sewed some of my own clothes!

My favorite team is obviously the BGSU Women's Swim and Dive team!

My favorite season of the year is summer.

And my favorite thing to do is hang out with my friends and cats!
comments powered by Disqus