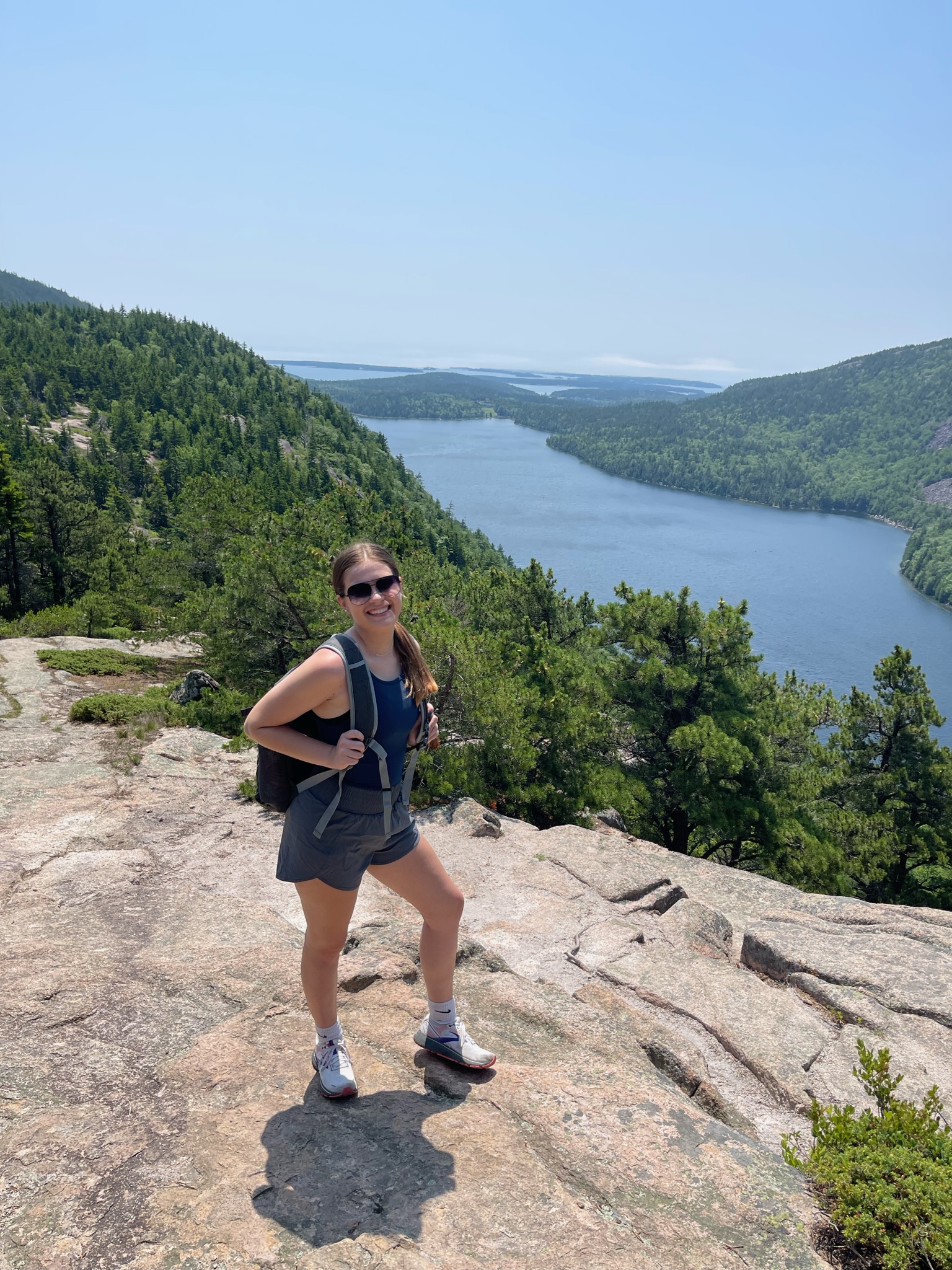 Hello, I'm Anna Broerman, the graphic design intern for Truth in Accounting. I am a third-year student at Bowling Green State University in Bowling Green, Ohio. I am studying visual communication technology, which combines photography, videography, interactive media, and print (or graphic design).
I grew up in Troy, Ohio, and attended a small little country school, Miami East Local Schools, for all thirteen years, from elementary to high school. As I moved on from high school, I pretty much always knew that I wanted to attend Bowling Green State University, as it was the school my mom and two of her siblings attended.
I originally wanted to pursue a business degree with a focus in marketing. After one semester I realized there wasn't as much of a creative outlet within the college of business that I wanted. Don't get me wrong, analyzing the numbers is very important, but it just wasn't the job for me. I wanted to make those cool, eye-catching graphics that pull you in and make you want to see more.
With the switch from the College of Business to visual communication technology, they require that you complete three co-ops or internships with the same or different companies before you graduate. I completed my first one at a print manufacturing company closer to my hometown. They printed industrial labels, such as the warning labels you see on large equipment. Although I enjoyed my time there, I was on the manufacturing floor and wasn't getting the creative outlet I longed for.
After I completed that internship experience I was one the hunt for a new one, and that's when I found Truth in Accounting. I have really enjoyed my time here. Even though it is all remote work for me, the work environment is great, and I finally got the creative outlet I sought. Truth in Accounting has given me almost full creative freedom within its mission and branding boundaries. Content you might have seen from me are this year's Financial State of the Cities, States, and Union, postcards or flyer handouts, a few posts on social media, and even some edited videos.
As an employee at Truth in Accounting without any accounting experience, I have learned much about government accounting and standards. I have learned the importance of truthful and transparent accounting, and developed an understanding of how the governments operate fiscally at every level. If I'm being one hundred percent TRUTHFUL, I probably wouldn't have given a second thought to government finances if it weren't for my time here at Truth in Accounting.
Here are a few fast facts for you to get to know me a little better: my favorite color is light green; my favorite animal is a baby cow; my favorite drink is lemonade; my favorite food is Mexican food; my favorite team is the US Women's National team (soccer); my favorite music is country music, with Morgan Wallen being my favorite artist. I love spending time with the people I love, this includes my dog. Lastly, but certainly not least, my faith is very important to me.
comments powered by Disqus