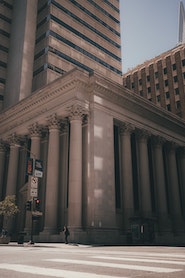 "Actual results. They are what matter.
If you want the actual financial results for the State of Illinois you must look at the audited financial statements contained in the annual "CAFR" – the Comprehensive Annual Financial Report. You cannot rely on politicians' budgets because they're just plans for how the state will use its available cash. They pretend that borrowed money is income and ignore growing debts. That's explained in plain English here by Truth in Accounting.
Illinois published actual results in its newest CAFR this week for its 2021 fiscal year that ended June 30, 2021.
It's dismal, and in sharp contrast to the endless bragging by many Illinois politicians about "balanced budgets" and the end of the state's fiscal crisis.
In layman's terms, the state lost another $4.5 billion for the year. In accountants' language, that's the drop in the state's "net position," which is like "net worth" in private sector financial statements.
To put that $4.5 billion in perspective, Illinois lost about 10% of its annual total budget.
The loss is particularly startling when you remember two big factors that helped the state immensely in fiscal year 2021.
First, it was a fantastic year for the stock market, bolstering pension assets, which are a major factor in whether the state wins or loses in any year. In 2021, S&P 500 stocks gained over 35%.
Second, the bulk of the massive federal cash gusher labeled as pandemic relief arrived in that fiscal year. That relief totals over $180 billion for Illinois to date. Some of that went directly to state and local governments, and the rest went to the private sector, pushing tax collections up far beyond expectations.
The loss would have been far worse without those two pieces of help.
The $4.5 billion loss for 2001 drove the state deeper down in its worst-in-the-nation hole of nearly $200 billion, which is the accumulated losses in the state's net position. Those losses total $154 billion over the last ten years alone. No other state is even close to having that kind of accumulated deficit except New Jersey. Only ten states have any deficit at all, and most of those are tiny.
Yet a day rarely passes that we don't hear bragging from Illinois' political establishment, particularly from Gov. JB Pritzker, about how they've balanced the budget. Pritzker has made that claim every year of his administration despite actual losses each year. He even recently testified before a committee of the U.S. House of Representatives that Illinois now has budget "surpluses projected for years to come."
And now Pritzker is making those claims part of his presidential pitch. In his recent presidential teaser speech in New Hampshire, he claimed balanced budgets among his successes.
Illinois Comptroller Susana Mendoza is also among the most frequent bamboozlers on the state's finances. Most recently, in a Friday statement, she included the budget claim along with her usual claim that the elimination of the state's bill backlog proves that the state is on sound footing. It does not, as we've often explained.
They are hardly alone. Politicians in both parties have often claimed to have balanced budgets when money was in fact being lost hand over fist. They have included former Gov. Bruce Rauner and some GOP members of the General Assembly.
How do they get away with this?
The press lets them.
The actual financial statements are ignored by almost all Illinois media every year, and claims about balanced budgets go unchallenged. It's annual malpractice in journalism.
The charts above tell the actual results in graphic form. The first shows how Illinois' net position has plummeted since since 2002, which is about when it was at an even zero, and its numbers are taken from the state's own CAFRs. The second shows how Illinois' accumulated losses compare to other states and is from the Illinois Auditor General.
Don't get duped by "balanced budget" claims in Illinois."
comments powered by Disqus