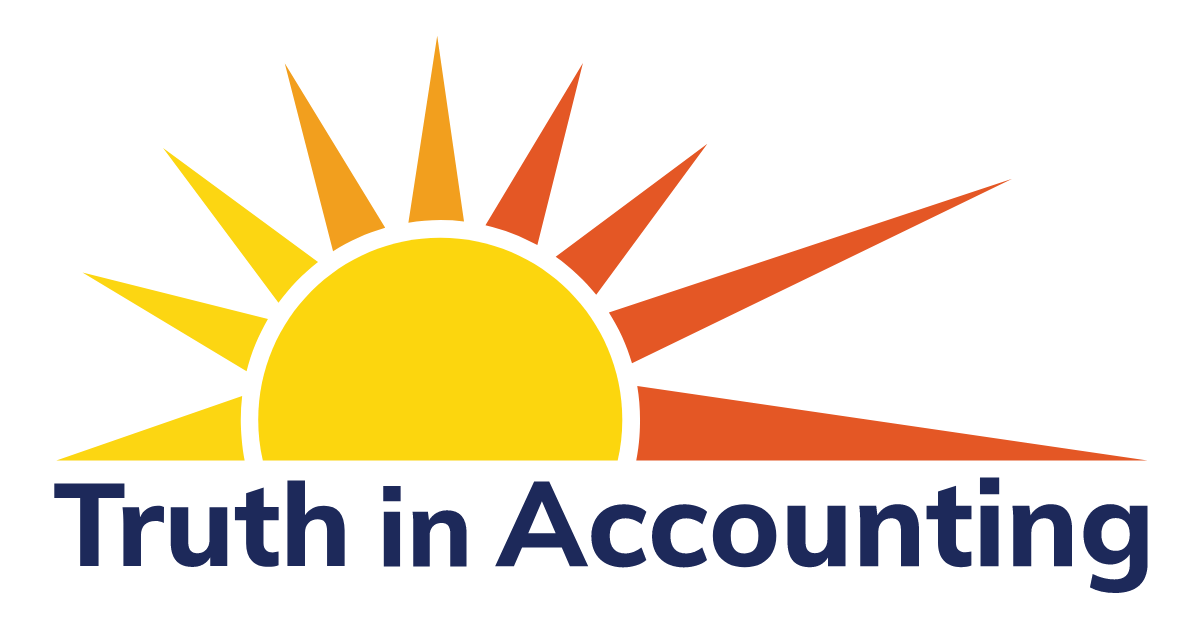 Today's inside look focuses on the wins coming from the Truth in Accounting partnership with the University of Denver, which has opened up new opportunities and introduced our name and work to a wider audience.

But these wins aren't for us. They are for you! And we can only rack up more wins with financial support. DU doesn't fund us. We fund the project.

Holding the government accountable for the way they track our resources is a worthy cause, and we are the only organization getting to the root of the matter. We are attacking the disease, not the symptom.
Bad things happen with bad accounting.
Our wins are largely due to the project's director, Christine Kuglin, and her tireless work in accounting and academia for almost 30 years.

Congratulations are in order because Christine was just named President of the Western Region of the American Accounting Association. ​​This region includes Alaska, Arizona, California, Colorado, Hawaii, Idaho, Montana, Nevada, Oregon, Utah, Washington, and Wyoming.

Her leadership within this organization led me to be the keynote speaker at their recent conference and will put TIA first in line for presenting in the future. Christine also did several presentations at the conference. And both of our presentations were well-received and resulted in a dramatic increase in email subscribers.

In addition, Christine presented in Orlando at the American Accounting Association Intensive Data Analytics conference last week, introducing our Data-Z.org website to university educators from around the United States. She and her co-presenter, Amy Cardillo from Metropolitan State University of Denver, designed interactive lesson plans which can be implemented in classrooms with little or no training. You can see that presentation and lesson plan here.

In July, Christine is off to Orlando again to present at the Association of Government Accountants annual conference. This presentation will focus on data modernization and the biggest problem currently impacting accounting: the shortage of new accountants. Her experience as the former Chair of the School of Professional Accounting at Eastern Washington University provides a unique perspective on this pressing issue. Governments are especially at risk; recent reports suggest many government entities cannot complete audits due to this shortage.

In August, she will present at the annual conference for the National Association of State Auditors, Comptrollers, and Treasurers in Portland, Oregon, on the impact and analysis of the Financial Data Transparency Act and XBRL.

Those are the people we need to educate!

And there's more. In October, Christine will present to the Association for Budgeting and Financial Management at its 35th annual conference in Denver on open data for government financial reporting and the opportunities and challenges of the Financial Data Transparency Act.
Again, these are the people we need to be educating!
Truth in Accounting is pleased with these new avenues to disseminate our knowledge, but some wins were hard-fought. To present in Denver, Christine had to submit a proposal with her co-presenters and compete against over 145 submissions.
Thank you for your time today. I have more wins coming your way that I can't share just yet, so stay tuned!

Lastly, if you stand with our mission, please consider making a gift today or becoming a monthly donor at $5, $15, or $25.


In Truth,
Sheila
comments powered by Disqus