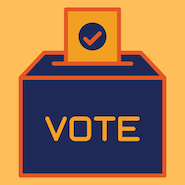 "In your face
One refreshingly repulsive thing about Chicago politicians is their practice of making no bones about who and what they are.
No one there makes any bones about the hard-ball nature of running an election, winning by any means necessary.
That approach was on display again this week when Chicago Mayor Lori Lightfoot made an open appeal for what can only be described as vote fraud — nothing new to her city — to help her win re-election.
Maybe it was tongue in check. Probably it was tongue in cheek. But in Chicago, one never knows.
An ad from Lightfoot urging voters to get out to the polls stated, "VOTE EARLY, VOTE OFTEN."
That wasn't the only eyebrow-raising Lightfoot comment. Chicago journalist Heather Cherone reported that "earlier this week, Lori Lightfoot told people if they weren't going to cast their ballot for her, not to vote — later apologizing for misspeaking."
Statuesque on steroids
Last week's mention of the late actress Raquel Welch's tenuous links to the University of Illinois drew some comments.
Her parents met at the UI, and she was born in Chicago. Had her parents not moved to California when she was 2, Raquel could have been a regular on the Quad.
But there's more to the story of Raquel and Champaign-Urbana.
According to Rick Latimore, local artist Frank Gallo was commissioned in 1969 to do "a life-size torso of Raquel Welch in epoxy, I guess for a promo for a movie."
Epoxy is defined as a "thermosetting resin used chiefly in strong adhesives and coatings and laminates."
Latimore recalled that Gallo "bought the sculpture a plane ticket and rode with her for delivery."
"Several of us working for Frank at the time enjoyed sanding and polishing on the piece. The sculpture was on the cover of Time," he said, referring to the once-popular weekly national news magazine.
Back at you, bro!
As part of his effort to expand his national profile among Democrats, Gov. J.B. Pritzker, a 2024 presidential hopeful, has picked a series of fights with Florida Gov. Ron DeSantis, a popular Republican who also is believed to be interested in running for president in 2024.
DeSantis has mostly ignored Pritzker's insults and name-calling. But he poked some fun at Pritzker last week when he visited Chicago to speak to a police group.
Pritzker and DeSantis took different approaches during the coronavirus pandemic. Pritzker locked down the state and imposed harsh restrictions for months, while DeSantis took a more relaxed approach that kept Florida mostly open.
"During COVID, even though your governor would lock you down, his family was in Florida," DeSantis said, referring to Pritzker family members who stayed at their second home in Florida.
He also pointed out that Florida is "the fastest growing state in all the United States," while Illinois suffers from "outmigration."
"Do we have any Florida residents in the house today? Do we have any future Florida residents?" he asked.
Pritzker did not appreciate the barbs. He responded by describing DeSantis as "homophobic" and an individual with racist "tendencies."
The Florida governor also disclosed that Florida is recruiting police officers here who are unhappy with Illinois' leftward direction.
Progress, Illinois-style
In the aftermath of a credit upgrade, Pritzker was crowing again this week about his financial wizardry.
It was the seventh upgrade in two years, the good news announced by S&P Global ratings.
"Our continued fiscal responsibility and smart budgeting will save Illinois taxpayers millions from adjusted interest rates, and my partners in the General Assembly and I look forward to building on that success," Pritzker said.
S&P Global Ratings credit analyst Geoff Buswick said the credit upgrade "reflects our view that Illinois' commitment and execution to strengthen its budgetary flexibility and stability ... will likely continue during the outlook period."
Given Illinois' long-standing financial problems, the upgrades definitely show movement in the right direction. But taxpayers should understand just how bad Illinois' finances were and still are.
Center Square's Greg Bishop reported that the state's credit rating was "upgraded from worst in the country to tying with New Jersey for the worst."
Sheila Weinberg, CEO of Truth in Accounting, attributed part of Illinois' improved financial picture to "billions of dollars in federal tax funds for COVID-19 relief."
Weinberg noted credit ratings are not an indication of overall state finances, explaining that the upgrade is better news for bondholders than taxpayers.
"It's just the rating on the risk of whether the bonds will get paid," she said, noting that rating agencies are "looking out for the bondholder."
Taxpayers, however, will benefit — the higher the rating on bonds the state issues, the lower the interest rates the state will have to pay to sell the bonds.
Marked man
State Sen. Tom Bennett, R-Gibson City, recently wrote himself off the Christmas-card lists of college and university presidents in Illinois.
His sin? He introduced the Campus Free Speech Act, which requires "public colleges and universities to adopt speech policies and provide information on those policies during freshman orientation."
"Public institutions of higher education have historically embraced a commitment to freedom of expression in policy," SB0150 reads. "In recent years, some public institutions of higher education have abdicated their responsibility to uphold free-speech principles, and these failures make it appropriate for all public institutions of higher education to restate and confirm their commitment in this regard."
It's hard to imagine the proposal being passed by the General Assembly and signed by the governor. But it's something of a warning shot at reigning in politically correct campus orthodoxies.
The legislation would require university officials to explain to incoming students that "it is not a university's job to shield students from protected speech, that universities must establish procedures for protecting the speech of invited speakers, and that universities cannot act in a way that could compel students or faculty" to adopt specific stances on contentious issues.
The proposal states that "an unyielding allegiance to freedom of speech — even controversial, contentious, and unpopular speech — is indispensable."
Virtually all campuses embrace free speech, at least in theory. But public opinion polls show students are increasingly hostile to views they do not share and don't want to be presented with conflicting opinions.
As a consequence, alarming numbers of students favor using violence to disrupt a speech and shouting down a speaker. At the same time, polls also shows large numbers of students engaging in self-censorship to avoid draw the wrath of fellow students as well as their teachers and administrators."
comments powered by Disqus