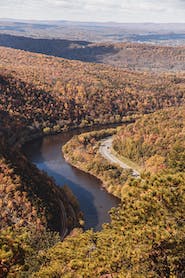 "(The Center Square) — An organization that ranks the fiscal health of all states said Pennsylvania scored a D after records showed the government lacked enough money to pay the bills in 2022.
The recently released 14th annual Financial State of the States report by Truth in Accounting found even though Pennsylvania's financial condition improved last year, it still needed $51.3 billion to pay its bills.
Based upon the state's audited financial report for fiscal year 2022, Pennsylvania had a taxpayer burden of $11,300 — the amount every taxpayer would have to contribute to get the state out of debt."
"Like many states," a press release provided to The Center Square said, "Pennsylvania's economic condition improved due to federal funding for COVID relief and increased tax collections attributed to taxpayers' pent-up tourism and purchasing demands. However, unfunded pensions and other employee retirement obligations continued to plague the state."
comments powered by Disqus