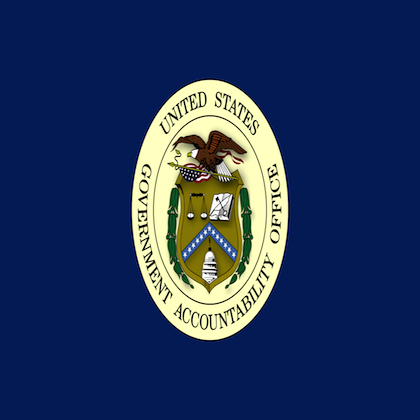 Today the U.S. Government Accountability Office released an annual report titled "The Nation's Fiscal Health." The report was subtitled "Action is Needed to Address the Federal Government's Fiscal Future." The report drew from the February release of the Financial Report of the U.S. Government, and documented continued deterioration in the government's financial position in the latest fiscal year. The GAO offered a clear, simple warning that "the federal government is on an unsustainable fiscal path."
The United States Senate Committee on the Budget reviewed that report in a hearing this morning. Here's a picture of the hearing.
Gene Dodaro, Comptroller General of the United States, is at the witness table. Mike Enzi, Senator from Wyoming, is in the center of the horseshoe of Senator seats. There are two other Senators attending the presentation – Mike Braun (Indiana) and Charles Grassley (Iowa).
Otherwise, lots of empty seats.
Granted, pandemics can deflate attendance at organized gatherings. Unfortunately, this is consistent with past behavior at Senate Budget Committee meetings.
The Financial Report of the U.S. Government was issued a couple weeks ago, to deafening silence. And most of our Congressional representatives appear to be missing in action, when it comes to defending the public purse.
comments powered by Disqus