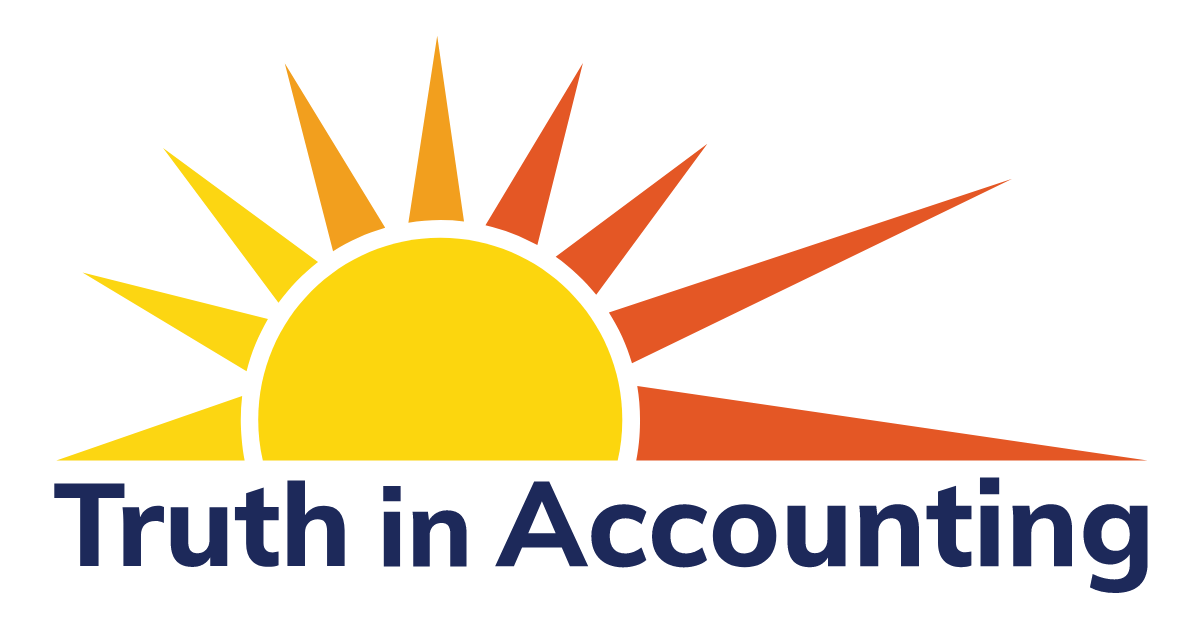 CHICAGO – Cities across America are sinking in debt as they attempt to support promised but unfunded entitlement programs. On average, the 50 most populous cities carry $5.9 billion of unfunded debt and only seven cities have enough money to pay their bills. This information is released today in a report by Truth in Accounting (TIA). The report titled, Financial State of the Cities, ranks the 50 most populous cities in the U.S. by taxpayer burden - the amount each taxpayer would have to pay for the city to be debt-free.
New York City, Chicago, and Philadelphia have the three-highest taxpayer burdens, respectively. If taxpayers had to pay their share of the city's debt today, New York City taxpayers owe $61,000, Chicago taxpayers owe $44,000 and Philadelphia taxpayers owe $27,500. These three cities also have the highest amount of total unfunded debt: New York City has $167.6 billion of debt, Chicago has $38.3 billion, and Philadelphia has $14.3 billion.
The three cities in the best financial health include Charlotte, N.C. with a taxpayer surplus of $3,300, followed by Fresno, Calif. ($2,100), and Raleigh, N.C. ($1,100). A taxpayer surplus is the city's money available after its bills have been paid, divided by the number of taxpayers.
The 2016 FSOC also reveals discrepancies between the data calculated by TIA researchers and the data listed in the city's financial report. Two major discrepancies include differences in reported pension liabilities and retiree health care liabilities. TIA researchers discovered that 34 out of the 50 most populous cities are hiding pension debt and 44 out of 50 are hiding retiree health care.
TIA researchers also discovered a dramatic increase in reported pension liabilities this year because of new financial reporting standards. Unlike previous years, city governments are now required to list the bulk of their pension obligations on the balance sheet for the first time. This rule increases transparency, but also produces a massive jump in reported debt statistics. Chicago had the largest spike ($25.2 billion) reporting $8.6 billion in 2014 and $33.8 billion in 2015.
"Taxpayers expect elected officials to make responsible financial decisions and report truthful financial data, but these numbers don't lie," said Sheila Weinberg, Founder and CEO of TIA. "Taxpayers must hold their elected officials accountable and require them to produce truthful and transparent financial reports to solve this critical problem."
Across all 50 cities, TIA researchers calculated a total of almost $298 billion in unfunded liabilities, a huge financial burden for current and future taxpayers. TIA believes high debt and taxpayer burden are not abstract numbers: they're linked with lower quality of life, poor highway systems, and the slow home price recovery.
Here's how the 50 most populous U.S. cities compare by taxpayer burden (ranked best to worst): 

Charlotte, N.C.: ($3,300)*
Fresno, Calif.: ($2,100)*
Raleigh, N.C.: ($1,100)*
Louisville, Ky.: ($700)*
Long Beach, Calif.: ($600)*
Wichita, Kan. ($500)*
Arlington, Texas: ($100)*
Tulsa, Okla.: $300
Oklahoma City, Okla.: $1,100
Las Vegas: $1,300
Minneapolis: $2,300
Columbus, Ohio: $2,700
Washington, D.C.: $2,800
Albuquerque, N.M.: $2,800
Colorado Springs, Colo.: $2,800
San Diego: $2,900
Austin, Texas: $3,000
San Antonio, Texas: $3,300
El Paso, Texas: $3,700
Indianapolis: $4,300
Denver: $4,300
Sacramento, Calif.: $4,800
Atlanta: $4,800
Phoenix: $5,000
Virginia Beach, Va.: $5,700
Jacksonville, Fla.: $6,100
Mesa, Ariz.: $6,100
Seattle: $6,600
Milwaukee, Wis.: $6,800
Los Angeles: $7,400
Omaha, Neb.: $7,900
Tucson, Ariz.: $8,300
San Jose, Calif.: $9,100
Kansas City, Kan.: $9,400
Fort Worth, Texas: $9,700
Houston: $11,700
Boston: $13,000
Miami: $14,000
Detroit: $14,100
Baltimore: $14,600
Nashville, Tenn.: $15,000
San Francisco: $16,400
Dallas: $16,900
Oakland, Calif.: $17,100
New Orleans: $17,600
Memphis, Tenn.: $18,500
Portland, Ore.: $18,800
Philadelphia: $27,500
Chicago: $44,000
New York City: $61,000
*Indicates a taxpayer surplus
Full details about each city's finances can be found in The Financial State of the Cities.
The Financial State of the Cities examines the financial conditions of the 50 most populated cities nationwide. The data is derived from each city's 2015 Comprehensive Annual Financial Report.
Founded in 2002, Truth in Accounting is dedicated to educating and empowering citizens with understandable, reliable, and transparent government financial information. Sheila Weinberg is a Certified Public Accountant with more than 30 years of experience in the field.
Contact: Katherine Oxenreiter, 312.589.5104
koxenreiter@truthinaccounting.org
# # #
comments powered by Disqus