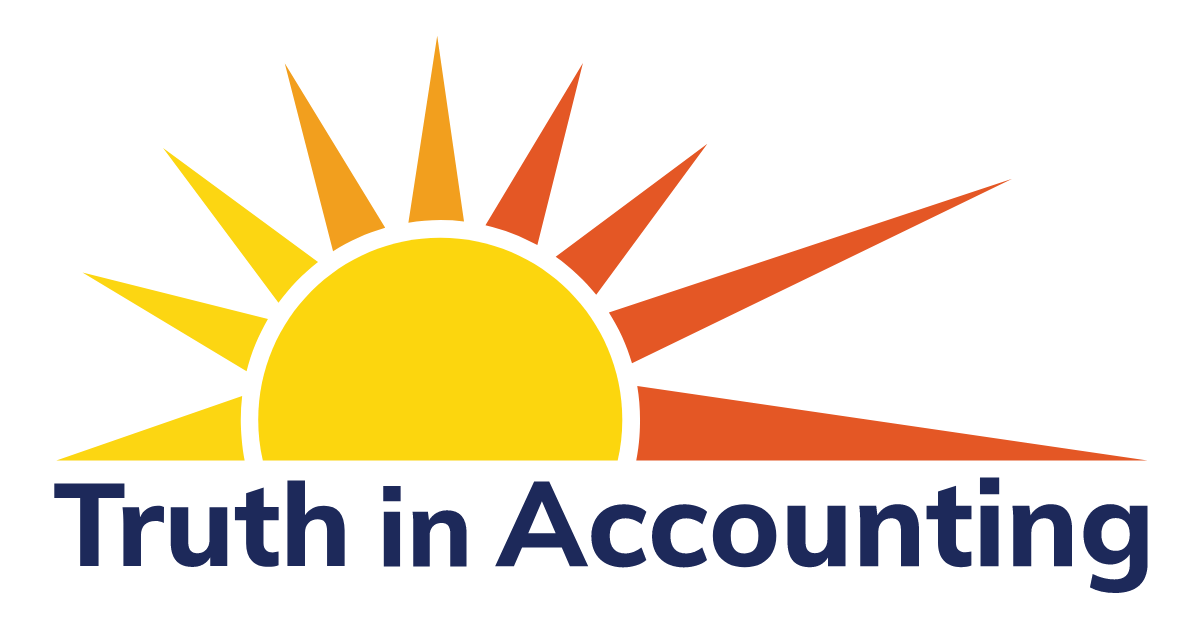 Chuck Chokel, former Co-CEO, Progressive Corp.
For over 30 years Chuck Chokel has worked in the insurance industry. Mr. Chokel served as a senior partner at the White Mountain Insurance Group, taking on roles as Chief Claims Officer and Co-CEO at One Beacon, and Chief Financial Officer for White Mountains Reinsurance Group. Prior to that, Mr. Chokel served as Chief Financial Officer and member of the Board of Directors at Conseco Financial. Mr. Chokel spent much of his career at Progressive Corp., rounding out his tenure there as Co-CEO, Chief Investment and Capital Officer while serving on the board of directors. Additionally, Mr. Chokel has served on the board of directors of Esurance and Plymouth Rock Holding Co.
Mr. Chokel received a B.A. from Williams College, and an M.B.A. from the University of Chicago. He has completed over 250 triathlons including thirty-six half ironman distance events and eleven full ironman distance events. He is a two time Hawaii Ironman finisher.
Vince Kolber, RESIDCO, Founder and Principal
An innovator in transportation capital and alternative investments, Mr. Kolber started RESIDCO in 1982 and has completed both aviation and rail transactions through several major cycles in excess of $1.2BN, including syndications, non-recourse debt securitizations, restructurings, hedging projects and asset repositioning and remarketing assignments. Mr. Kolber pioneered the use of privately placed derivatives in large ticket equipment leasing, establishing extensive applications for residual value insurance and puts in both aviation and rail structured financings. These approaches have propelled RESIDCO as an alternative investment management company for institutional investors over several decades.
He has chaired the Equipment Leasing and Finance Association ("ELFA"), Aviation and Fair Business Practices Committees, and regularly volunteers as an ELFA lobbyist on Capitol Hill. He speaks for and writes on behalf of the transportation capital industry regularly.
Mr. Kolber holds an MBA from the University of Chicago and a BS from Wharton. Mr. Kolber is active in parochial school philanthropy through Sacred Heart and the Big Shoulders Foundation. He is active in the Heritage Foundation and serves as Chairman of the Chicago Committee and is active with similar think tanks and civic projects.
Thomas C. Wright, Retired Vice Chair of BMO Capital Markets
Thomas C. Wright retired at the end of fiscal 2008 as Vice Chair of BMO Capital Markets, the corporate and investment banking arm of Bank of Montreal, a more than $400 billion Canadian bank. Since that time, he has been actively involved with non-profit organizations, most notably as a Trustee, and former Executive Management Committee member, of the Ravinia Festival. He also provides strong support for educational institutions, including serving in an international advisory capacity for his alma mater, McMaster University in Canada, and as a mentor for business students at The Citadel in Charleston, South Carolina.
A US citizen but a native of Canada, Mr. Wright holds a Master of Business Administration degree from McMaster University in Hamilton, Ontario, and a Bachelor of Science degree from Queen`s University in Kingston, Ontario. He was formerly a member of the New York Stock Exchange and holds NASD licenses 7, 63, and 24 (inactive).
Chairman Emeritus
Roger R. Nelson, Retired Deputy Chairman, Ernst & Young, Chicago, IL
Roger Nelson is retired Deputy Chairman of consulting Services for Ernst & Young LLP, where he served a wide range of clients for over thirty years. At Ernst & Young, he served as a member of several committees, including the U.S. Management Committee, the Global Executive Board and the Global Council; in addition he served as Chairman of the U.S. Consulting Services Network, Chairman of the Global Consulting Services Executive Committee, and Chairman of the Global Consulting Services Council. His expertise lies in financial planning and control, information systems, performance measurement and general management projects for major multinationals.
He served for three years as an Adjunct Professor of Accounting and Information Systems at Northwestern University's J.L. Kellogg Graduate School of Management. During his career with E&Y, Mr. Nelson served as Vice Chairman-Management Consulting, Vice Chairman-Midwest Region, and Southwest Regional Director of Management Consulting Services. He was Partner in Charge of the consulting practice in the Chicago area and Partner in Charge of E&Y's Continental Europe consulting practice.
Mr. Nelson has served as a lecturer for the Conference Board and for the Management Centre of Europe on the topic of financial planning and foreign exchange management. He is a member of the AICPA, the Illinois CPA Society, the National Association of Corporate Directors, the President's Advisory Council of Northern Illinois University, the President's Advisory Council of Coe College, The Economic Club of Chicago, The Commercial Club of Chicago, and is Past President of the Union League Club Civic and Arts Foundation.
Mr. Nelson also serves on the Board of Directors of NerveWire, Inc. He is a graduate of Northern Illinois University with a B.S. Degree in Accountancy.
Academic Advisor
Dr. Sridhar (Sri) Ramamoorti, Associate Professor of Accounting, University of Dayton, OH
Dr. Sridhar Ramamoorti, ACA, CPA/CITP/CFF/CGMA, CIA, CFE, CFSA, CGAP, CGFM, CRMA, CRP, MAFF, is an associate professor of accounting at the University of Dayton. Previously, he was an associate professor of accounting and director of the Corporate Governance Center at the Michael J. Coles College of Business at Kennesaw State University. Dr. Ramamoorti has a unique, blended academic-practitioner background with over 35 years of experience in academia, auditing and consulting. Originally trained as a chartered accountant in India, he spent two years with Ernst & Young in the Middle East before coming to the U.S. for graduate studies. After finishing his Ph.D. in Quantitative Psychology from The Ohio State University, he served on the University of Illinois at Urbana-Champaign accountancy faculty. Subsequently, he was a principal in the Professional Standards Group of Andersen Worldwide, Sarbanes-Oxley Advisor for Ernst & Young's National Advisory Practices, a Corporate Governance partner with Grant Thornton, and was a principal leading the governance, risk and compliance (GRC) practice of Infogix, Inc. He has published extensively and has won teaching excellence awards. In December 2016, Dr. Ramamoorti completed a three-year term on the prestigious Standing Advisory Group of the Public Company Accounting Oversight Board (PCAOB). Currently a trustee of the Financial Executives Research Foundation (FERF), he is a Board member of the Institute for Truth in Accounting, and a member of the Litigation Forensics Board of the National Association of Certified Valuators and Analysts (NACVA). Over the past two decades, Dr. Ramamoorti has been a speaker in 16 countries.
BOARD ADVISORS
Dennis H. Chookaszian, Director, Chicago Mercantile Exchange Holding, Inc.
Dennis Chookaszian is the former chairman and CEO of CAN Insurance Companies, which was a $17 billion multi line insurer with 20,000 employees, In his 26 years at CAN, Chookaszian served in numerous other executive capacities, including CFO, president, and COO; as well as serving as chairman of the Executive Committee.
Chookaszian, who is a CPA, served as chairman of the Financial Accounting Standards Advisory Council (FASAC), which advises the Financial Accounting Standards Board (FASB) on issues relating to the Board's agenda, project priorities, and other timely and topical matters from January 2007 until December 2011. His background includes service on many AICPA and FASAB committees and task forces, and was one of the eight members of the Public Oversight Board Panel on Audit Effectiveness. He currently serves as a member of the Financial Crisis Advisory Group (FCAG), which is the International group that was formed to recommend solutions to the financial reporting issues related to the current financial crisis.
David L. Cotton, Chairman, Cotton & Company LLP
Dave Cotton, CPA, CFE, CGFM, is chairman of Cotton & Company LLP, Certified Public Accountants, headquartered in Alexandria, Virginia. Cotton & Company has performed grant and contract, indirect cost rate, financial statement, financial related, and performance audits for more than two dozen Federal inspectors general as well as numerous other Federal and State agencies and programs.
Dave received a BS in mechanical engineering (1971) and an MBA in management science and labor relations (1972) from Lehigh University in Bethlehem, PA. He also pursued graduate studies in accounting and auditing at the University of Chicago Graduate School of Business (1977 to 1978).
Dave served on the Advisory Council on Government Auditing Standards (the Council advises the United States Comptroller General on promulgation of Government Auditing Standards—GAO's yellow book) from 2006 to 2009. He served on the Institute of Internal Auditors (IIA) Anti-Fraud Programs and Controls Task Force and co-authored Managing the Business Risk of Fraud: A Practical Guide. He served on the American Institute of CPAs Anti-Fraud Task Force and co-authored Management Override: The Achilles Heel of Fraud Prevention. Dave is the past-chair of the AICPA Federal Accounting and Auditing Subcommittee and has served on the AICPA Governmental Accounting and Auditing Committee and the Government Technical Standards Subcommittee of the AICPA Professional Ethics Executive Committee. Dave chaired the Fraud Risk Management Task Force, sponsored by COSO and ACFE and is a principal author of the COSO-ACFE Fraud Risk Management Guide.
Dave has testified as an expert in governmental accounting, auditing, and fraud issues before the United States Court of Federal Claims and other administrative and judicial bodies. He has been an instructor for the George Washington University masters of accountancy program (Fraud Examination and Forensic Accounting), and has instructed for the George Mason University Small Business Development Center (Fundamentals of Accounting for Government Contracts).
Dave was the recipient of the ACFE 2018 Certified Fraud Examiner of the Year Award ("presented to a CFE who has demonstrated outstanding achievement in the field of fraud examination … based on their contributions to the ACFE, to the profession, and to the community").
David M. Walker, Founder and CEO, Comeback America Initiative, Former U.S. Comptroller General
Until September 2013 Walker was the Founder and CEO of the Comeback America Initiative (CAI). In this capacity he led CAI's efforts to promote fiscal responsibility and sustainability by engaging the public and assisting key policymakers on a non-partisan basis to help achieve solutions to America's federal, state and local fiscal imbalances.
Prior to this role, he served as the first President and CEO of the Peter G. Peterson Foundation. Previously, Walker served as the seventh Comptroller General of the United States and head of the U.S. Government Accountability Office (GAO) for almost ten years (1998-2008). This was one of Walker's three presidential appointments, each by different Presidents, during his 15 years of federal service. Walker also has over 20 years of private sector experience, including approximately 10 years as a Partner and Global Managing Director of Human Capital Services for Arthur Andersen LLP.
Walker currently serves on various non-profit boards and advisory groups. He is also a member of the Accounting Hall of Fame, the Trilateral Commission, and the Sons of the American Revolution. Walker has won numerous leadership awards both domestically and internationally. He also has authored three books, with the latest one entitled "Comeback America: Turning the Country Around and Restoring Fiscal Responsibility" (2010), which is a National Bestseller. He is a frequent writer and media commentator, and is a subject of the critically acclaimed documentary I.O.U.S.A.