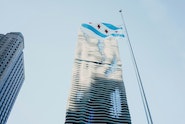 "(WBBM NEWSRADIO) -- A Chicago group this week came out with a report that says Chicago has the biggest tax burden of the ten largest cities in the U.S.
Truth in Accounting has released a new analysis of the 10 most populous U.S. cities that includes their largest underlying government units. With the exception of New York City, most municipalities do not include in their annual financial reports the finances of large, underlying government units for which city taxpayers are also responsible, such as school districts, and transit and housing authorities.
This report takes into account these underlying government entities which are essentially subsidiaries of the city and thus provides residents and taxpayers in these cities with a more accurate and holistic view of their respective city's finances.
The 2022 City combined Taxpayer Burden Report found that taxpayers in these 10 cities face an average combined taxpayer burden of more than $49,400, when all entities involved, such as county, state, and "off-balance sheet" government entities, are included.
Phoenix, Arizona had the best city finances out of the 10 most populous cities in the U.S. with a combined taxpayer burden of $11,200, but not all 10 cities were so lucky. Chicago had the worst city finances of the group with a combined taxpayer burden of $135,700.
According to Truth in Accounting's financial state of the cities report released earlier this year, Chicago's financial situation worsened during the pandemic.
"The main cause of Chicago's financial problems stemmed from the city's unfunded retirement benefits. The city has only set aside 23 cents for every dollar of promised pension benefits," read the report.
"Furthermore, the city has not set aside any money to fund $1.9 billion in retiree health care benefits for municipal employees."
comments powered by Disqus