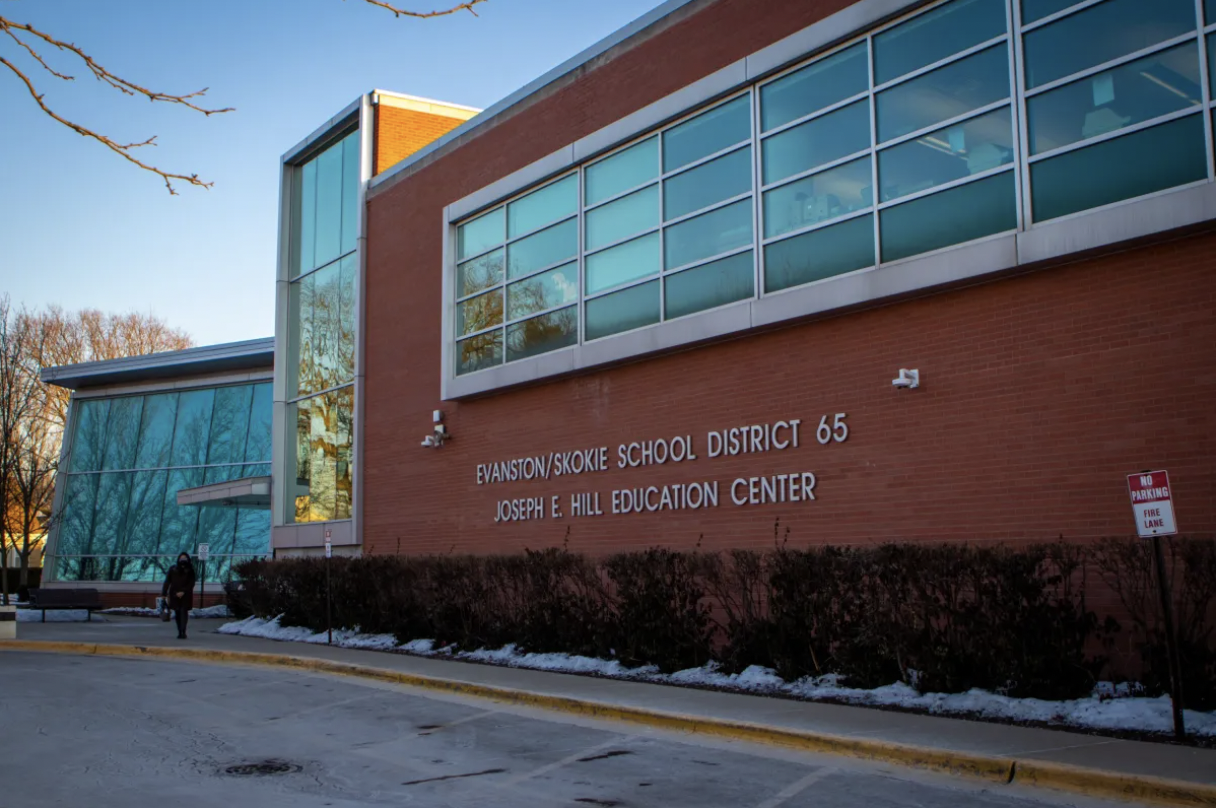 Evanston/Skokie School District 65 teachers received their first paychecks for the 2022-23 school year on Monday, Sept. 12, but not without some problems.
One teacher who left the district entirely and is now teaching in another suburb received a District 65 paycheck for the first two weeks of school.
And there were other examples of problems: At least one teacher did not receive a paycheck at all, while multiple other teachers did not receive stipends for extra summer work done or teaching an extra class, according to several educators who called the RoundTable and either experienced payroll snafus themselves or related the stories of some of their colleagues.
Others have reported incorrect retirement payments, among other problems. Many of these payroll issues go back to last school year, when an error made by payroll staff caused 33 first-year teachers to not have any income tax withheld from their paychecks for several months.
When that happened, District 65 had to cover the expenses for fines issued by the Internal Revenue Service to the teachers, Business Manager Kathy Zalewski said. Some of those problems stemmed from having an inexperienced, new human resources and payroll team last year, according to Zalewski and Assistant Superintendent of Human Resources Andalib Khelghati.
"We did have some very minor issues, and that's expected because we have a payroll of 1,500," Zalewski said in a Zoom call with the RoundTable. "Our teams are more seasoned. The payroll team has been here for a year, so from where I sit, this is one of the cleanest first teacher payrolls that I remember, and I've been here for 21 years."
With a large staff, the people in charge of running payroll at any company can sometimes make clerical errors when inputting personal information or salary rates, which can lead to some small necessary corrections in paychecks, according to Sheila Weinberg, a certified public accountant and the founder of the Chicago-based financial transparency organization Truth in Accounting.
Problem is 'alarming'
But having such inexperienced payroll and HR teams is a concern, especially when the district has made bigger mistakes in payroll like not paying someone at all or failing to deduct income tax for some employees for multiple consecutive months, Weinberg said.
"When you are dealing with a lot of employees and a payroll system that handles all of those [people], those clerical errors are possible," Weinberg said. "Not withholding income tax from employees is a large error, if you're doing that for a large quantity of teachers. That is alarming, especially because you have the IRS involved, and they have to go back, and they have to double-withhold, in essence, from the employees."
For the first payroll of the new school year, the district prioritized making sure that every educator received their base pay for their position and experience, Khelghati said, but payments for some bonuses and stipends that teachers are supposed to receive were delayed because of problems processing every employee's information.
Under the current payroll system that the district uses, a small team of payroll employees had to log and validate the identifying information for all 1,500 staff members by hand in the days leading up to the first paychecks going out on Sept. 12, according to Khelghati. That created an inefficient system with more room for human error, he said.
"We recognize that this is not efficient, and the board approved for us to migrate our system into a new one called Infinite Vision," Khelghati said. "That is something that is exciting for our district and will make things so much more efficient around any kind of pay."
New program more user-friendly
The district is currently undergoing an 18-month process to implement the Infinite Vision software, according to Zalewski, and the program is supposed to be "much more user-friendly" when it comes to payroll and HR, she said. The full software will go live at some point in 2023.
comments powered by Disqus